Oh, Snap! Investors send start-up shares skyrocketing after mistaking it for Snapchat
Case of mistaken identify saw shares of dating app provider Snap Interactive rising over 150%.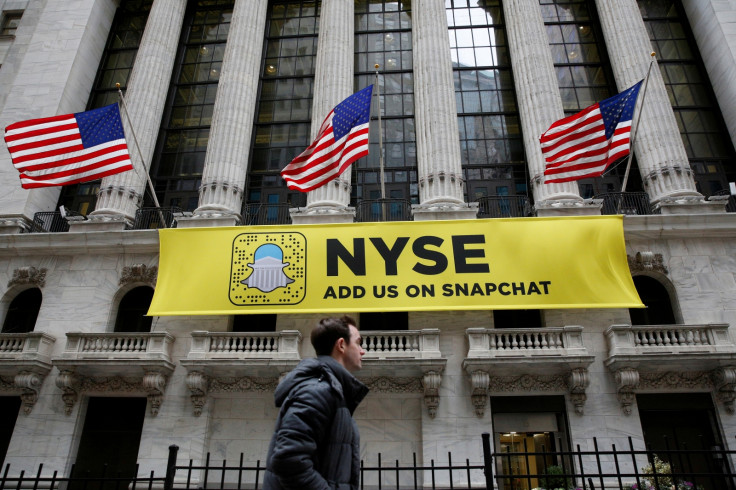 Overeager investors sent shares of little-known start-up Snap Interactive skyrocketing after mistaking it for Snapchat parent company, Snap Inc.
Shares of Snap Interactive, which creates mobile dating and social networking apps, shot up by 164% in the days after Snapchat made its Initial Public Offering (IPO) official on 2 February.
Snap Inc last week filed for a $3bn (£2.4bn, €2.8bn) stock market flotation under the ticker SNAP on the New York Stock Exchange. Analysts believe it could be one of the biggest technology IPOs in history, with previous estimations valuing the video chat app at between $20bn and $25bn.
Little wonder, then, that overzealous investors jumped at the opportunity to cash in on what they mistook to be the aspiring social media firm when Snap Interactive Inc appeared on the stock market under the ticker STVI.
According to Bloomberg, more than 100,000 shares of New York-based Snap Interactive were traded on Wednesday 8 February, more than 10 times the average daily volume. The company is valued at around $69m, significantly less than the California-based Snapchat creator.
Cases of mistaken identity aren't uncommon on the stock market. When Facebook announced it would acquire VR headset maker Oculus in 2014, shares of lesser-known cyber security company Oculus VisionTech jumped by 155%.
Snap's IPO documents revealed it has 158 million daily users and that it pulled in sales of $400m in 2016, a year-on-year increase of more than ore than 600%. But its popular Snapchat app is yet to be profitable, with the company recording net losses of $515m for the same period.
© Copyright IBTimes 2023. All rights reserved.