Ohio former teacher sentenced to 56 years for recording children in the toilet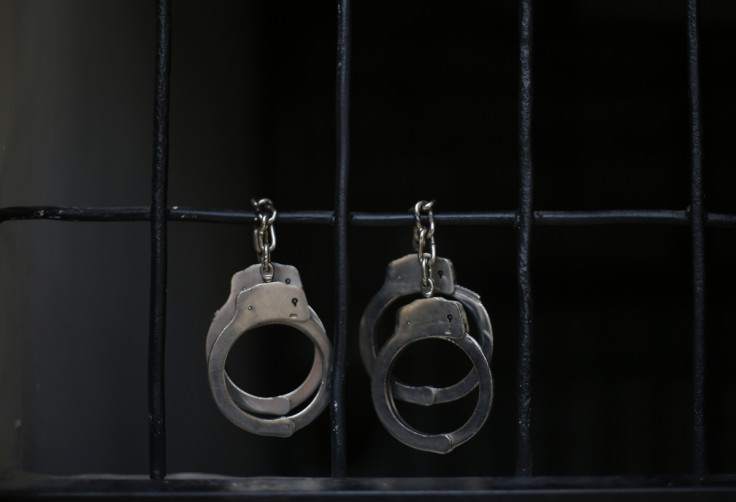 A former teacher in northeast Ohio was sentenced to 56 years in prison for secretly recording his students using the toilet next to the classroom. Thirty-three-year-old Elliot Gornall, who taught kindergarten, was sentenced on 28 December in Ashland County.
Gornall pleaded no contest to 181 counts, which involved the use of minors in nudity oriented material or performance, in October. Police said Gornall used a small spy camera to record 25 of his students at the Loudonville school he worked for.
The former teacher reportedly recorded 16 female students and seven male students between August and November 2014. He allegedly attempted to get photos of two more male students but was unable to, his indictment reported.
WKYC reported that Gornall originally denied the charges and argued that police had improperly found the images on his computer. However, a judge refused to suppress the evidence. According to The Associated Press, Gornall entered the no contest plea intending to appeal Ashland Common Pleas Judge Ronald Forstheoefel's ruling that said photos found on his computer were legally obtained and could be used as evidence.
According to The Mansfield News Journal, police found 14 pairs of young girls's underpants and a book with images of nude children while searching Gornall's home related to drug charges. Authorities also found more that 300 image and over 60 videos of child pornography on his computer, include some that involved his kindergarten students.
The AP reported that Gornall and his lawyer did not address the charges during the sentencing.
© Copyright IBTimes 2023. All rights reserved.