Ohio halts executions until 2017 after failing to get lethal injection drugs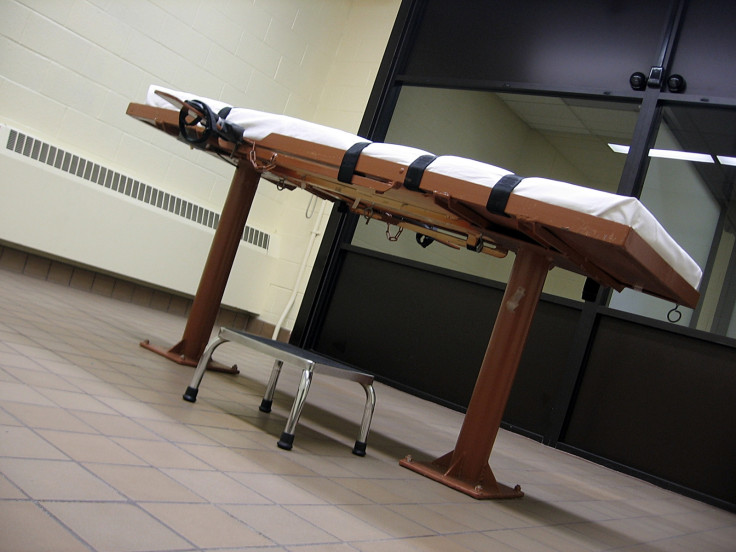 Ohio has become the latest state to put executions on hold, postponing the executions of at least 12 inmates. The US state has struggled to acquire the legal drugs needed for lethal injections and has decided to put executions on hold until at least 2017.
Another 25 Ohio inmates who are scheduled to die after January 2017 could also see their executions pushed back, the BBC reported. According to the Department of Rehabilitation and Correction (DRC), 11 inmates scheduled to be executed in 2016 will now be put to death between 2017 and 2019, while a man set for execution in January 2017 will now see his death penalty carried out in 2019.
The New York Times reported that the state has not executed an inmate since the 16 January 2014 execution of Dennis McGuire, who gasped and clenched his fist for over 20 minutes before dying of a drug combination not used before in the US. McGuire was put to death by a lethal injection mixture of midazolam, a sedative, and hydromorphone, an opiod derived from morphine.
In January, Ohio officials announced the state would switch over to pentobarbital, a barbiturate, or sodium thiopental, an anesthetic. However, ongoing difficulties in attaining the drugs has forced the state to delay all executions.
According to the Times, the state obtained a license to import sodium thiopental from the federal Drug Enforcement Administration. However, the Food and Drug Administration said it was illegal for states to import drugs for executions.
On 19 October, the DRC released a statement saying: "DRC continues to seek all legal means to obtain the drugs necessary to carry out court ordered executions, but over the past few years it had become exceedingly difficult to secure those drugs because of severe supply and distribution restrictions."
It continued: "The new dates are designed to provide DRC additional time necessary to secure the required execution drugs." CNN reported the state announced the delay of execution for seven death row inmates earlier this year due to a lethal injection drugs shortage.
© Copyright IBTimes 2023. All rights reserved.