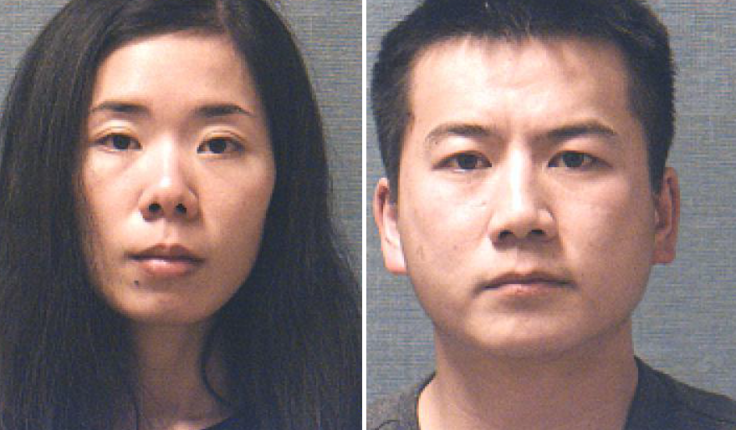 An Ohio man admitted to hiding his five-year-old daughter's body at his family restaurant after his wife allegedly beat the girl to death. The body of Ashley Zhao was found by police "concealed" in a room at the family's North Canton restaurant in January 2017.
Liang Zhao pleaded guilty Monday (11 September) to obstruction of justice, corpse-abuse, tampering with evidence and endangering children, the Akron Beacon Journal reported. Zhao reportedly agreed to testify against his wife, Mingming Chen, and is set to serve 12 years in prison.
The couple was arrested in January after calling police to report their daughter missing.
Zhao and Chen told police that the young girl had disappeared from the back room of their restaurant, Ang's Asian Cuisine. Ashley's disappearance prompted a state-wide search, which ended when her body was found at the restaurant, near the kitchen's freezer.
According to the Beacon Journal, investigators claimed Chen punched Ashley several times in the head, leading to her death.
Zhao reportedly found the girl after the beating and noticed green fluid coming out of her mouth, authorities said. According to police, Zhao took the girl to the bathroom to clean her off and performed CPR when he realised she was not breathing.
When he could not revive his daughter, he helped his wife hide her body, authorities said. The couple's 6-year-old daughter was taken into protective custody, Cleveland 19 News reported in January.
Chen, who is not a US citizen, was charged with murder and felonious assault in January. Her trial is set to begin on 16 October.