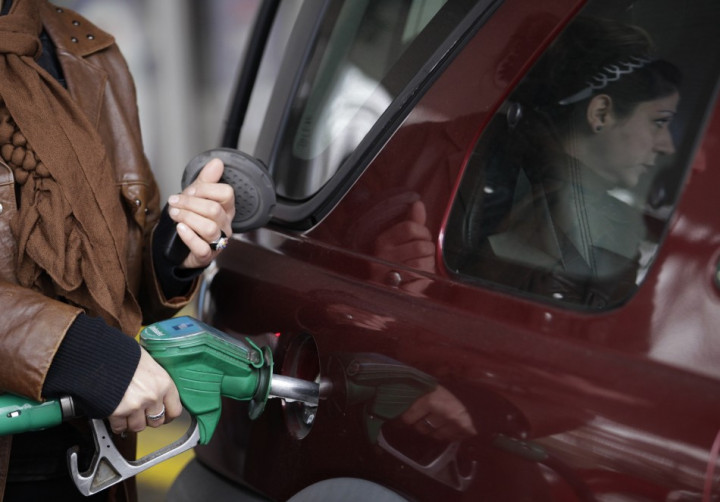 An organisation representing service stations in Britain has turned over a dossier alleging price fixing in the oil and gas markets to EU investigators after claiming that UK authorities failed to take action.
The Petrol Traders Association (PRA) claimed that the Office of Fair Trading did nothing about the "formal and detailed" complaint it had submitted.
In a letter to Alexander Italianer, director general for competition at the European Commission, the PRA said that its claims of oil price fixing were "an issue of fundamental importance to our members and our customers".
EC investigators raided the offices of BP, Shell and Statoil as part of its investigation into the claims as well as the offices of leading price reporting agency Platts and trading house Argos Energy. The companies saod they were co-operating but were unable to comment while it was being carried out.
An OFT investigation in 2012 found no evidence of price fixing.
Brian Madderson, chairman of the PRA, told the Telegraph that there had been several recent spikes to oil prices that seemed to bear no relation to international circumstances.
"At one point the wholesale price went up 8p for no rhyme or reason," he said. "About 1.5p to 2p of that could have been explained by the weakening of pound sterling but not the rest. The demand levels globally were not that strong, there were no geopolitical events that could explain it.
"This was one of the concerns we sent to the Office of Fair Trading."
The EC said the companies "may have colluded in reporting distorted prices to a price reporting agency to manipulate the published prices for a number of oil and biofuel products".
Surges and crashes
The announcement came as the AA urged the government to make oil prices more transparent so that consumers could be forewarned of a price leap and plan their finances. Prices at the pump have jumped to a record 140p per litre in recent months.
The trading arms of oil firms are not legally required to publicly disclose their revenue and profit.
Edmund King, president of the AA, said: "Three pump price surges, three pump sales crashes - the official figures don't lie.
"The Office of Fair Trading called them 'price shocks' and the failure of petrol sales to rebound as strongly as they did last year suggests that drivers remain stunned even when prices on forecourts go down."
"Unless the ongoing EU investigation into fuel pricing, called for by the AA two years ago, can uncover systematic manipulation of oil and fuel prices, the drivers' only defence would be a transparent wholesale price."
Oil price reporting agencies calculate the benchmark oil price, which dtermines the price of petriol at the pumps, using information given to them by oil companies, banks and hedge funds which trade oil. This information is alleged to have been fraudulent.
READ:
Oil Price Rigging Probe: European Commission Asks Traders for Evidence