Regina and Henry will come a little closer to finding out the real author, as Hook tries to save his happy ending in the new episode of Once Upon A Time this Sunday, 29 March on ABC network.
Episode 17 is titled, Best Laid Plans, where Snow and Charming make a tragic decision that will haunt them throughout their lives.
Click here to watch the episode via live stream on ABC and click here to watch it online on ABC's office website.
According to the official synopsis, "Hook tells Emma that her fate is at stake in Gold's plan while Regina leads the villains on a wild goose chase. Henry makes a breakthrough in his search to find the Author, but Mary Margaret and David need a moment to reconsider the best course of action."
In the last episode August revealed that the door behind which the author is trapped is the one drawn on the storybook page.
Episode 16 also saw Ursula get her happy ending after Hook reunited the mermaid with her estranged father. As part of a deal struck with she revealed the villains' plans, "The Author can't give the villains their happy endings if there's still a savior", she says which implies that Rumplestiltskin is going to fill Swan's heart with darkness so she's no longer the saviour.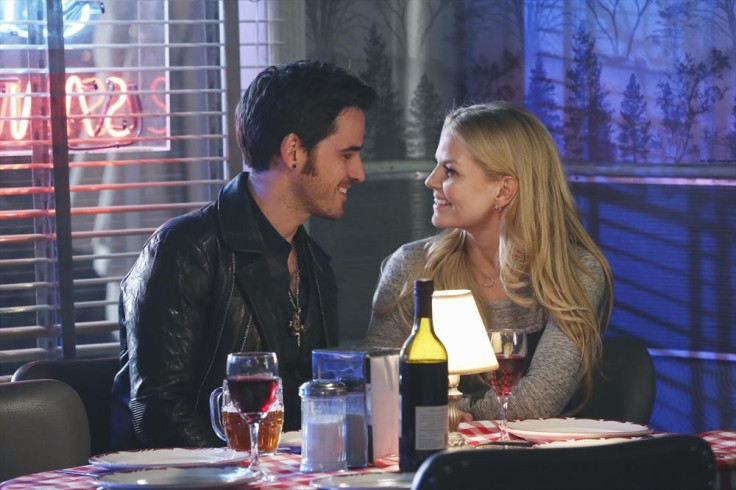 Meanwhile, in a Fairy Tale Land flashback, Ginnifer Goodwin and Josh Dallas's character search for a way to ensure their child will grow up to be a hero. "When a travelling peddler directs them to visit a kindly old hermit, Snow and Charming are presented with a choice that could secure their child's goodness, but at a price that will haunt them for years to come on," the synopsis states.
In a sneak-peek of the upcoming episode, we get to see the fairy couple trying to determine whether their future child has the potential to be as bad as the Queen of Darkness.
The test requires that they touch the horns of a unicorn to see their child's future. In the Prince's version she appears as a little child, as the saviour. In the princess version a teenage Emma appears, who rips her heart out and crushes it.
A new promo shows that Mary and David's dark truth might lead Swan to a dark path.
Did their decision about their own daughter's future lead to the loss of Maleficent's child?
The voice over says, "How far would you go, to save your loved ones," as the video shows Maleficent begging Ginnifer Goodwin's character to have mercy, "I can't lose my child," and the dark queen shouting, "No."
"A revelation that will destroy a family" says the voice-over.
The end scene of the 30-second video shows an emotional mother-daughter conversation.
"I am your mother", says Mary. "I don't care" replies Swan.