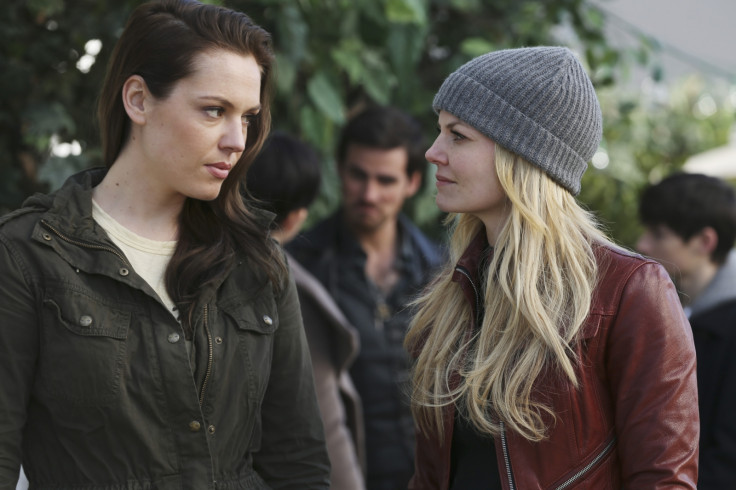 Once upon a time returns with the penultimate episode of season 4 on Sunday, 3 May at 8pm on ABC.
Episode 21 is titled, Mother, where Lily will be reunited with Maleficent.
Click here to watch the episode via live stream online on ABC or click here to watch it online on ABC's official website.
The official synopsis of the episode reads as follows:
In the previous episode, fans saw Emma reuniting with her childhood friend Lily, who is also Maleficent's daughter, but it turns out that she knows everything about her magical past and has one thing in mind: Revenge on Snow White and Prince Charming for her cursed life.
In a new promo video, Lily asks her mother, "How are we planning to get revenge from Snow White and Charming?"
The video ends with Lily transforming into a Dragon, and spitting fire on to Snow, as Charming and Maleficent try to stop Lily.
Will Lily kill Snow?
Executive producers Adam Horowitz and Edward Kitsis teased that Emma will be faced with making a big sacrifice in the two hour finale, which will air next week on 10 May.
Horowitz told Entertainment Weekly, "We should always worry about Emma." While Kitsis added, "It feels pretty soon to wrap that up. In the final episode, she is dealing with the journey of being a hero, trying to get other people to believe, and then she's going to be faced with making a very big sacrifice."
Season 4 has not focussed on Henry's character, which will change in the finale of season 4.
Kitsis teased, "He [Henry] plays the role of hero. You're going to see Henry step up and be called upon to finally be the hero he's always been reading about and inspiring other people to be."
Kitsis further said: "Snow and Charming look at Lily, and they want her to reunite with her mother because they thought they had killed her, so they feel a lot of guilt. But in this weekend's episode, there's an entire story devoted to Lily and Maleficent's reunion and what they're going to do with the future."
Meanwhile, in last week's episode it was revealed that Zelena, the wicked witch who was posing as Marian, is now pregnant with Robin Hood's baby.
And fans would like to know, how Robin Hood and Regina will deal with Zelena's pregnancy.
"We start off the episode [21] pretty early on with a pretty, we think, in-depth scene involving both Regina and Robin Hood's reaction," teased Horowitz.
The producer also dished on Zelena's pregnancy being fake, while Kitsis shared, "She could be. We have seen her talent with magic. But that seems to be very easy. I would hate to end the show on information like that just to buy it back and say, 'Just kidding!' That would seem not fair."