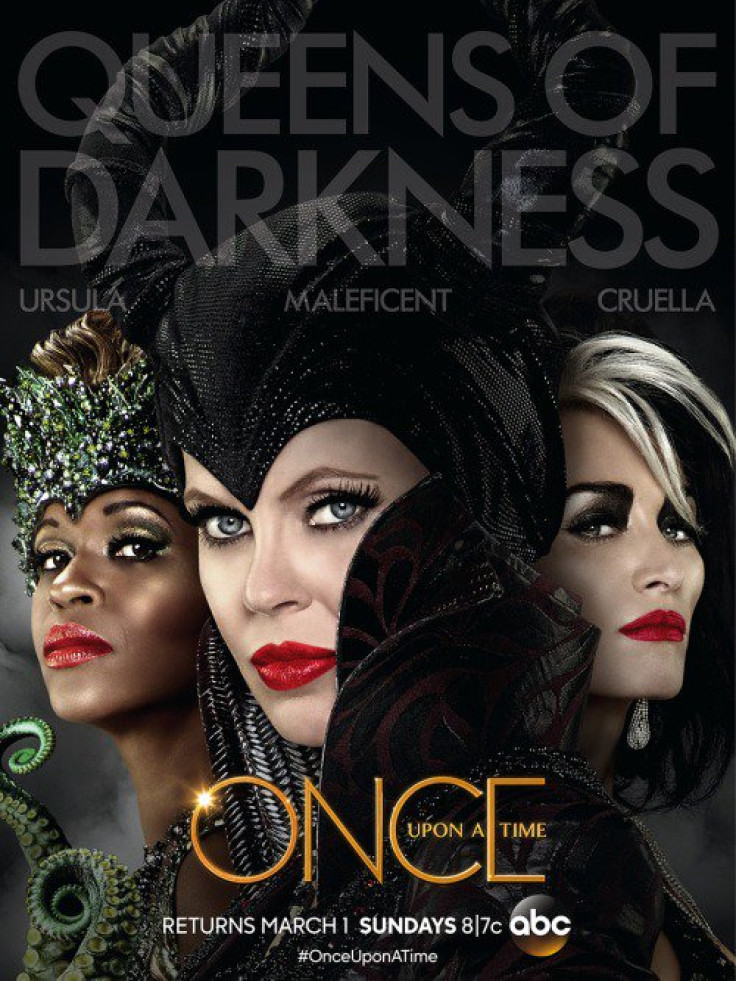 ABC's hit fairy tale series is on a long hiatus and will return with its mid-season premiere episode on 1 March, 2015.
Episode 13 is titled, Darkness on the Edge of Town, which will pick up six weeks after the Spell of Shattered Sight cursed the town.
Eddy Kitsis and Adam Horowitz teased that's a "safe assumption" for fans to believe that recently-banished Rumplestilksin (Robert Carlyle) has kept busy these past six weeks by tracking down the three most wicked villains in Disney history.
"This back half is a lot about what makes a hero and what makes a villain, and it's about trying to realize our happy endings," Eddy Kitsis told ET online.
The Queen of Darkness, Maleficent, Ursella and Cruella, are ready to get their wicked revenge and they're teaming up to unleash a whole new chapter of hell in Storybrooke.
The Queens of Darkness are certainly going to shake things up in Storybrooke, but fans will also be introduced to a few new characters as well.
"I think there will be new characters popping in and out, but more the most part it's going to be focusing on our core characters," Horowitz confessed.
"Those characters who have been there through the years will have their past, and their present, and their futures intertwined with the Queens of Darkness." he added.
Kitsis added, "I think that this second half is really going to focus on our core people again, and we're going to get to see a lot of the people that we've loved since season one."
Regina's quest to find the author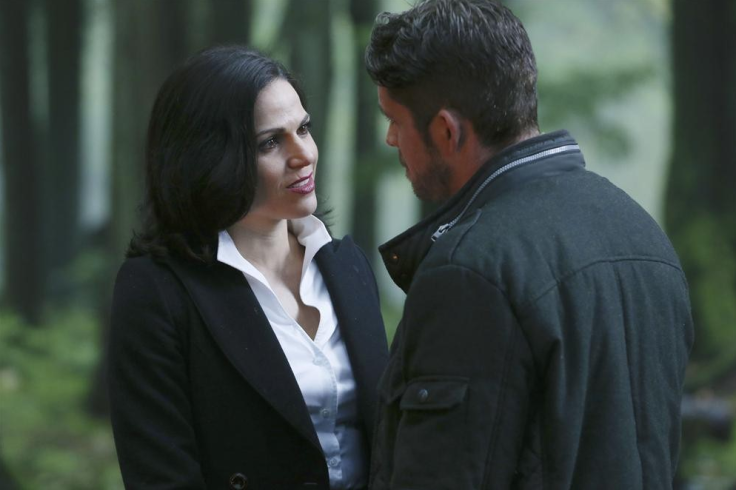 Finding the Author's library in winter finale was a big step towards achieving her happy ending, but there are still bumps in the road ahead.
Lana Parrilla, who plays Regina/The evil Queen in the show told Entertainment Weekly, "This is a quest that has been quite difficult for Regina. With all the research she's done thus far and Operation Mongoose, she keeps hitting dead end after dead end. "
Parrilla continued, "She's lost some faith in ever finding this author, but she's still not going to give up. A lot of that positive reinforcement comes from Henry in being the heart of the truest believer, who keeps her afloat and keeps encouraging her to not give up. He plays a huge part in finding clues. They work together and start to find clues leading to the discovery of this author, so that will play out for the remainder of the season."