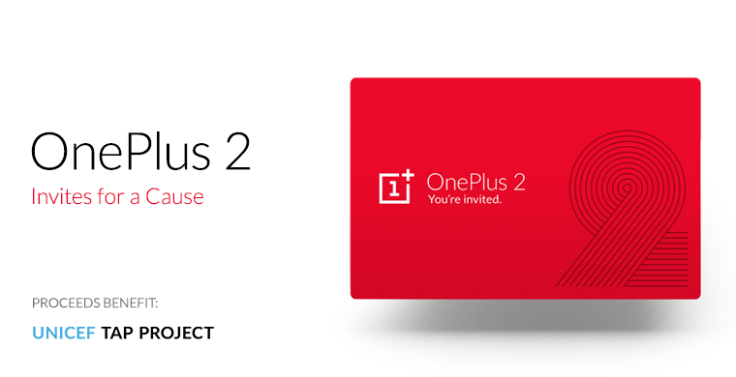 Chinese smartphone company OnePlus, which recently launched the next-gen OnePlus 2 smartphone and made it mandatory for prospective buyers to go through a revamped invite system, is now auctioning as many as 100 invites of the OnePlus 2 via eBay.
OnePlus is auctioning OnePlus 2 invites in collaboration with Unicef, as part of Unicef's Tap Project aimed at allowing underprivileged children across the world access to clean and safe water.
Announcing the initiative, OnePlus states that potential buyers of OnePlus 2 can bid for invites on eBay. These invites offer only the 64GB Sandstone Black variant of OnePlus 2. Bidding is currently underway, and the process is global.
OnePlus states that winners of the auction will receive OnePlus 2 invites on 10 August; invites are redeemable only on OnePlus' official website.
Successful bidders will have one week to claim a OnePlus 2 invite, and one month to purchase the smartphone.
However, those preferring to bid for OnePlus 2 invites online should remember that they will have to pay for the invite as well. OnePlus has not offered concessions/discounts (on OnePlus 2) for successful bidders.
A 64GB Sandstone Black variant of OnePlus 2 is currently priced at $389 (£289, €399).
The Chinese manufacturer has also said that it would shortly be sending out invites to those who have signed up to procure invites through OnePlus' online reservation list.