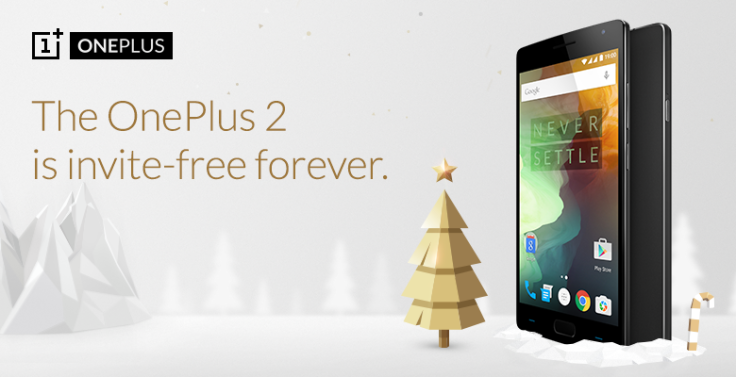 OnePlus will sell its flagship killer, the OnePlus 2, invite-free forever, starting midnight on 5 December. Besides, in the wake of declining sales and falling demand for its latest OnePlus offerings, the handset maker has decided to sell the cheaper OnePlus X without an invite from 5-7 December.
Explaining its unexpected decision to drop the invite system, OnePlus had this to say:
With the competition in the mid-range smartphone market getting hotter every day, OnePlus is unable to make the kind of impact it had done with the first iteration, the OnePlus One. As Android Police reports, the original OnePlus phone took the invite-free route almost a year after its release, while the OnePlus 2 has taken a hit on its sales figures within four months of its release.
In addition to the waiver imposed on the invite system, OnePlus has introduced a bunch of special, limited period offers for the holiday season between 5 to 7 December:
50% off on OnePlus 2 StyleSwap Covers
Select OnePlus One accessories will be 90% off
All other accessories sell at 10% off
As a special holiday gift, a selected number of early birds will receive an exclusive Never Settle mousepad.
Residents of New York City can enjoy the privilege of watching the display alert about the special holiday deals from OnePlus on the NASDAQ billboard screen on 7 December, between 11am and 12pm at Times Square.
[Source: OnePlus forums]