OnePlus 3 price in UK increases to £329 post Brexit as OxygenOS 3.2 update halts for the device
The price rise will be effective after 11 July.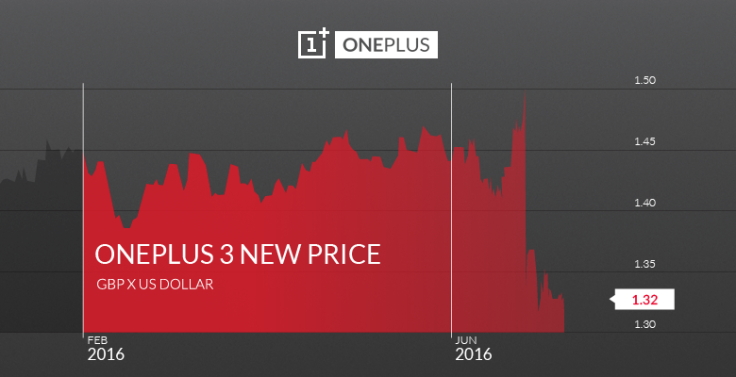 The Chinese smartphone manufacturer has bumped up the retail pricing for its latest flagship OnePlus 3 to £329 ($424). The company had hinted at the £20 rise a few days ago when it had warned customers that prices of products would increase in the UK post Brexit.
OnePlus announced on its forums that the OnePlus 3, which currently retails for £309 on the company's official website, will be selling at a higher price post 11 July. This means those who want to grab the device at the older price will have to order it before 11 July.
OnePlus had announced a few days ago that it was looking to increase the price for the device post Brexit on account of the falling pound but did not say exactly how much the increase would be. The company has, however, maintained that OnePlus accessories in the UK will be retailed at the same price as it stands.
Additionally, the company is halting the OxygenOS 3.2 OTA update it rolled out a day before due to issues being experienced by users. On its support forums the Chinese company announced the halt saying, "Due to some reports of issues while upgrading, we are temporarily stopping the rollout to investigate. We will start back up as soon as possible."
At the rollout announcement the company had said it will try to touch base with all OnePlus 3 users through the update within 48 hours, but it seems like that will take a lot longer now. The OxygenOS 3.2 version is largely based on Android 6.0.1 Android Marshmallow but has OnePlus' own tweaks to it.
© Copyright IBTimes 2023. All rights reserved.