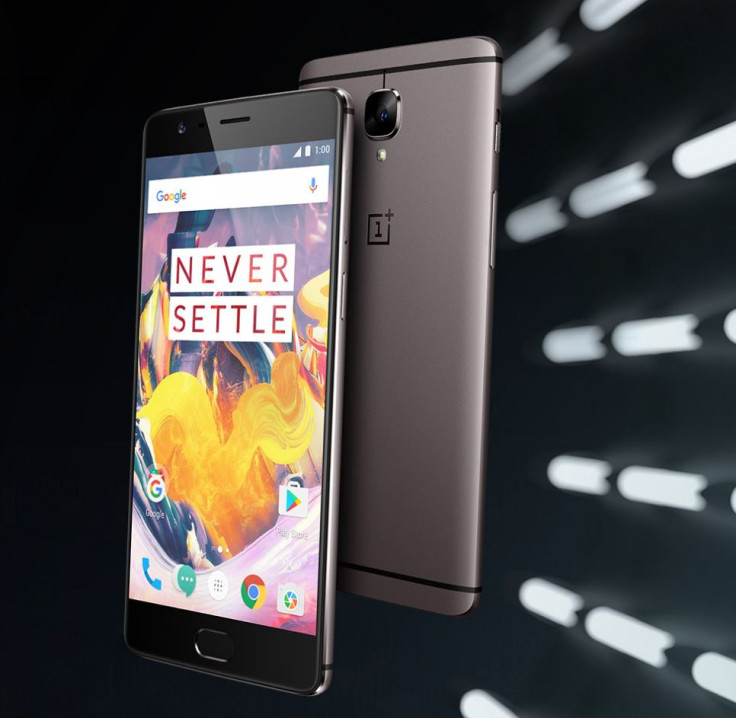 OnePlus has discontinued the sales of OnePlus 3 smartphone in the US and Europe.
The company launched an upgraded version of OnePlus 3 on Tuesday (15 November). The new device, OnePlus 3T, comes with Snapdragon 821 processor and other key improvements, including a faster and more customisable OxygenOS. While both are considered to be two variants of one phone, the duo will get software updates around the same time.
During the launch, the company did not specify if it will kill the OnePlus 3. In response to a user's query, who plans to buy the phone in the UK, OnePlus support team in a Twitter post said they can't confirm a restock date for the device. Launched in June this year, the OnePlus 3 went out of stock in the company's website this week.
Meanwhile, folks at Android Authority reached out to OnePlus, which confirmed it does not have plans to bring the device back. Despite reports suggesting the phone would be restocked, the company said it will not be selling the phone in the US and Europe to make way for OnePlus 3T.
The new handset in gunmetal colour will go on sale starting 22 November in the US, followed by a launch in Europe on 28 November. The company has promised to make a 64GB version of the phone in soft gold colour, which will be available shortly after the release.
UK retailer O2 has announced it would be the only operator in the country to stock the phone when it becomes available. Pre-orders for the phone begin on 17 November.