With all eyes on the Apple Watch, Chinese phone maker Oppo is claimed to be working on a rival smartwatch which will charge in just five minutes.
Described as "flash charging," the feature will be a highlight of the Oppo smartwatch, which is thought to have a round screen, traditional wristwatch design and run Google's Android Wear operating system. The fast charging claims come from a post on Weibo, the Chinese answer to Twitter, and if true will seriously undercut the charging time of the Apple Watch, which is claimed to be two hours.
Oppo has built a reputation for itself by selling high-end Android smartphones with mid-range prices. The Find 7 handset launched in 2014 and offers power and performance to match the best from Samsung, Apple, Sony and HTC, but costs less than £300, around half the price of its rivals.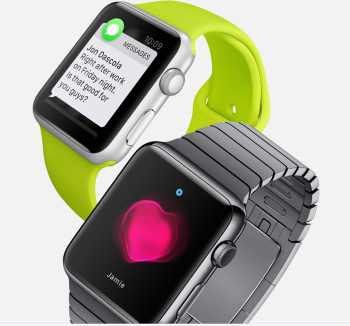 The company also has previous success when it comes to fast charging, having integrated the Vooc charging technology into the Find 7, which can charge enough to power a two-hour phone call in just five minutes. A smaller version of this system could be built into Oppo's smartwatch.
Smartwatches have grown in popularity over the last 12 months, with Samsung, LG, Motorola, Huawei and others all working on computers for our wrists. But battery life has been a major stumbling block, with all smartwatches failing to provide two full days of use before needing a recharge.
The issue is particularly problematic when many include sleep-tracking functionality, but struggle to last a full 24 hours.
The Weibo post doesn't say how long the Oppo watch's battery lasts, but anything more than 24 hours would be a surprise.
Having announced the Watch in 2014, Apple is set to reveal how much each model will cost, when it will go on sale, and what the battery life is at a media event in San Francisco on 9 March.