- Following IBTimes UK Apple Watch Live Blog now
Apple will officially launch its Watch wearable at a Spring Forward event in San Francisco on Monday, 9 March. The company unveiled the Watch in September 2014 during its iPhone launch event but has given very limited details about its features, battery life, release date and most importantly its pricing.
On 9 April, the company will give us a full look at its first new product category since the launch of the iPad in 2010. It is expected to kick start the wearables and smartwatch category which until now has been limited to a handful of Android Wear smartwatches and fitness trackers from the likes of Nike and Fitbit.
IBTimes UK will be running a live blog of the launch on Monday, but if you want to watch it live, here are all the details of where to watch it online and what time it will be kicking off:
What time and where is the Apple Watch event taking place?
Apple will host its Spring Forward event in the Yerba Buena Center in San Francisco at 10am local time on Monday, 9 March. While there is normally an eight hour difference between the San Francisco and London, it should be noted that the US will be putting their clocks forward one hour on Sunday, 8 March meaning there will be only a seven hour difference. Hence, Apple's Spring Forward moniker.
So here are the local times for the event:
San Francisco - 10am
New York - 1pm
London - 5pm
Amsterdam - 6pm
Johannesburg - 7pm
Bangkok - midnight
Hong Kong - 1am (Tuesday)
Seoul - 2am (Tuesday)
Sydney - 4am (Tuesday)
How to follow Apple Watch livestream online?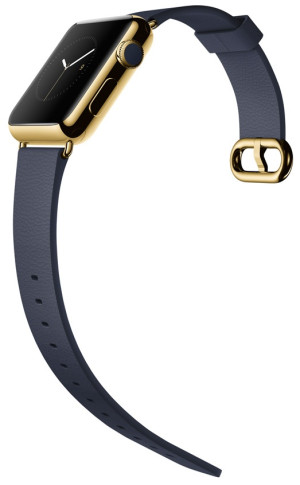 Apple will be showing the full Watch launch on its events page here. However, as usual with Apple it will not be that straightforward. In order to watch the livestream, you will need to be using an Apple device running a particular version of its software.
You will need to be running Safari 5.1.10 or later on Mac OS X v10.6.8 or later; or Safari on iOS 6.0 or later. The event will also be showing on Apple TV, but you need a second- or third-generation Apple TV with software version 6.2 or later.
How to follow Apple Watch livestream on Android or Windows?
For those on Windows or Android, things are not as straightforward. As Apple doesn't officially support these platforms, the livestream may not work well - if at all.
However, if you don't have access to an Apple device and this is your only option, then here is how it should work.
The live video is broadcast onto the internet and is therefore simply a network stream which can be opened by a range of video applications, such as VLC.
Download the VLC media player for Windows or Android, and install it.
Open the program. Click on Media (top left) > Open Network Stream. You will see this image (note it will look slightly different on Android):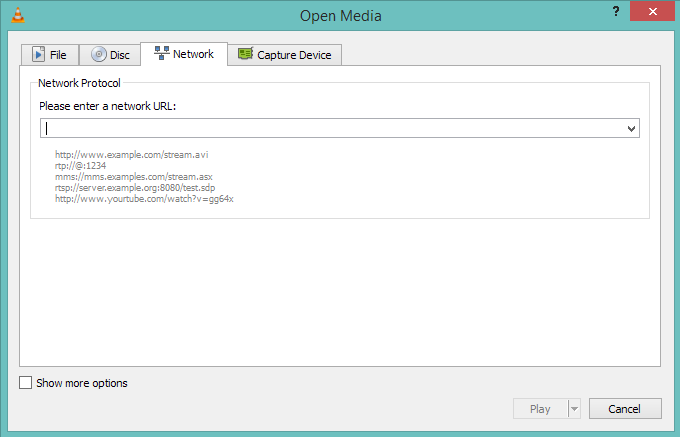 Apple event Re-streams
If any of the above methods don't work, then the one other method to catch the events live will be to watch one of what is likely to be a number of other unofficial streams.
Probably the best one to keep an eye on is the Live Tech Keynotes channel on UStream, which is embedded below: