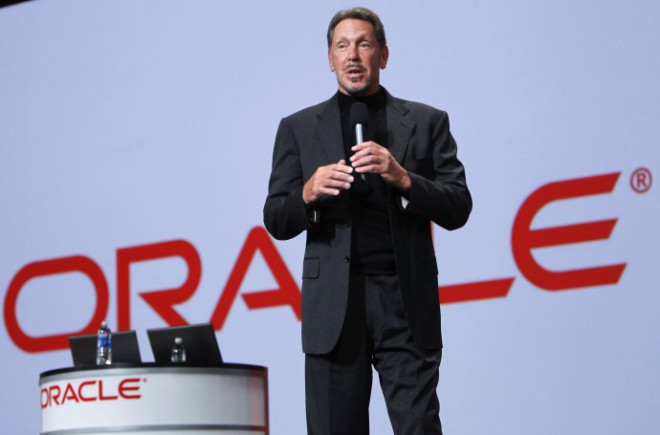 Pressure is mounting on tech giant Oracle to trim chief Larry Ellison's $77m salary, with one analyst saying he's "not like a CEO but like a king".
This month, a group of institutional investors will present resolutions at the company's AGM that would allow shareholders to have a greater say over executive pay.
Ellison, who founded the database company in 1979 as "Relational Software Inc", is said to have earned more than $77m (£45.5m) last year. He is the world's fifth-wealthiest person with a net worth of $48bn.
The investors accused Oracle of ignoring shareholder unrest over Ellison's pay. The majority of shareholders voted against his annual $77m options package for the second year in succession.
Chief research analyst at AFL CIO, a US federation of labour organisations, Vineeta Anand said: "Oracle is one of the most recalcitrant companies when it comes to corporate governance, with a chief executive who acts not like a CEO but like a king."
The AGM will take place on 23 May in New York City. Among the resolutions to be passed by investors will be one that makes it easier to replace directors.
Despite the unrest, analysts have been bullish on Oracle's stock of late. Last week the French bank Société Générale upgraded its view on the company from "hold" to "buy", while analysts at Pacific Crest said that they expected Oracle stock to "outperform" the market.