When we visited Litchfield the last time in season three of Netflix's Orange Is The New Black, things were on the cusp of a big change. Joe Caputo had been made the warden; the pen became a for-profit prison and a bus load of new inmates arrived just in time for the end of the season finale.
So what is the scene with our favourite female law breakers? According to the recently released trailer for season 4, the situation at Litchfield has gone from bad to worse. The sudden increase in inmates has left the place looking like a packed chicken coop, or as Daya's mother Aleida says in the trailer: "It's sardine time, bitches."
With so many new comers to manage, a new set of prison guards have also been brought in and they look a whole lot meaner. In fact, aside from pushing around the prisoners, they are scaring the old COs as well. For some reason, the SWAT team is also called in which heightens Lolly Whitehill's paranoia. "They could just wipe us out. Boom, boom, boom!" she says in one scene.
Piper is having a hard time with the other women. We see her reporting that she has "started to feel unsafe lately". By the looks of it, she doesn't have too many friends and Maria Ruiz threatens her during recreation time saying: "I'm going to bury you".
Would this have anything to do with Piper planting drugs on her own girlfriend Stella as punishment for stealing her panty business money?
The season 4 trailer starts off with Crazy Eyes in a good mood but along the way we catch glimpses of her in a medical ward with bruises on her head. Did she have a psychiatric break or was there an attack?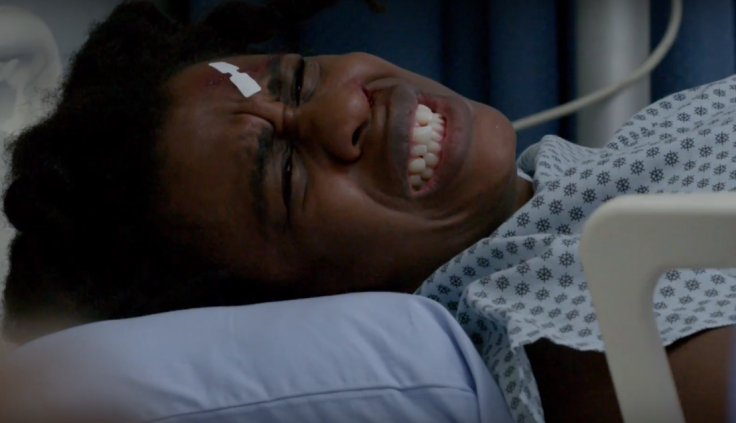 Cindy Hayes spent most of the last season studying to become a Jew and now she finally is. But things look like they are going to get heated up, what with a new hijab-wearing inmate getting all up in her face.
On the other hand, Tastee is getting some new responsibilities. After playing mother to her group last season, she has now been appointed to work as Caputo's secretary... if she could only learn how to man the telephone! Her friends however, want her to use her new-found power to improve things for themselves.
Galina "Red" Reznikova still seems to hold a position of power in the prison and we see her staring down one of the guards. But something goes wrong because in another scene, she is spotted doubled over crying. Does it have something to do with the secret Alex Vause shared with her?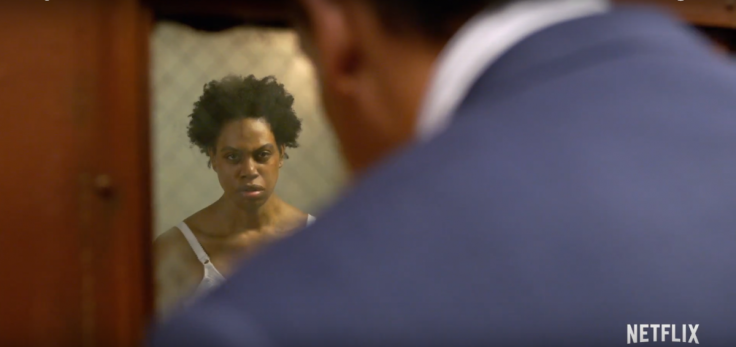 As for the other beloved characters of the show, Sophia Burset is locked up in a solitary cell while Sister Jane Ingalls has completely lost the whole "nun" avatar. Tiffany Doggett is also seen in the trailer talking about the difference between pain and suffering.
On the positive side, Poussey and Soso look like they may be getting into a more intimate relationship. After finding comfort in each other last season, the trailer shows the two in a romantic embrace.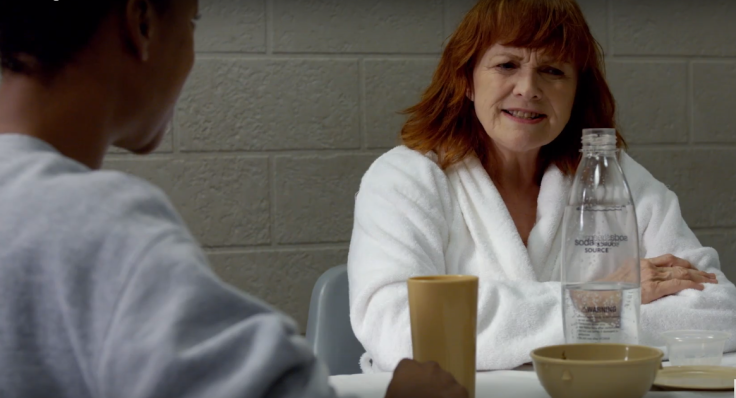 We haven't been told much about the prison's newcomers aside from Judy King, a Martha Stewart-esque mogul who promises to bring some light humour to the show.
On the whole though, it looks like chaos will soon erupt at Litchfield and in the words of Carrie "Big Boo" Black: "I don't like this one bit", but that's definitely not going to stop us from watching season 4, which premieres on 17 June on Netflix.