When discussing the topic of so-called 'mass surveillance', be it by a government, intelligence agency or technology firm, it has become a cliché to reference George Orwell's novel 1984. Nevertheless, it is now clear this timeless tale of telescreens and thoughtcrime was almost tame when compared to what transpired in reality.
Since the Edward Snowden disclosures in 2013, which exposed a vast spying apparatus used by intelligence agencies across the globe to collect and collate the calls, text messages and social media content of citizens, privacy has become ingrained in the public consciousness. So, in this unbridled era of smart-technology, what has happened to personal privacy? Does it even still exist? To find out, IBTimes UK asked a number of experts one simple question: Is privacy dead?
"Our lives have completely changed," F-Secure security expert Mikko Hyppönen told IBTimes UK in an interview. "If you look at the next generation, even 20-year-olds, they have lived their whole lives in a world where internet and the web has always been there. Google has always been there; they can't imagine a time before that. The ones who remember the time before the internet are dinosaurs and we think about the world differently.
"Today, everybody carries tracking devices on them at all times, we sleep next to a tracking device because most people use [smartphones] as an alarm clock as well. Every single place we go is tracked and saved.
"Every single person we communicate with, that information is tracked and saved. We have never had such a thing happen in the history of mankind and we don't yet know what this level of tracking really means."
"It means that privacy well and truly is dead," he asserted, while noting that 'free' applications are never really free of charge. Instead, unsuspecting digital citizens now 'pay' with their personal data – in some cases their identity.
"For this next generation, they have lived their whole lives where you pay for 'content' in the real world with money and you pay for 'content' in the online world with your privacy - and they assume that that's normal and it's the way it's supposed to be," he said. "The war on privacy? We already lost it. We are still fighting the war on security and I hope we don't lose that as well."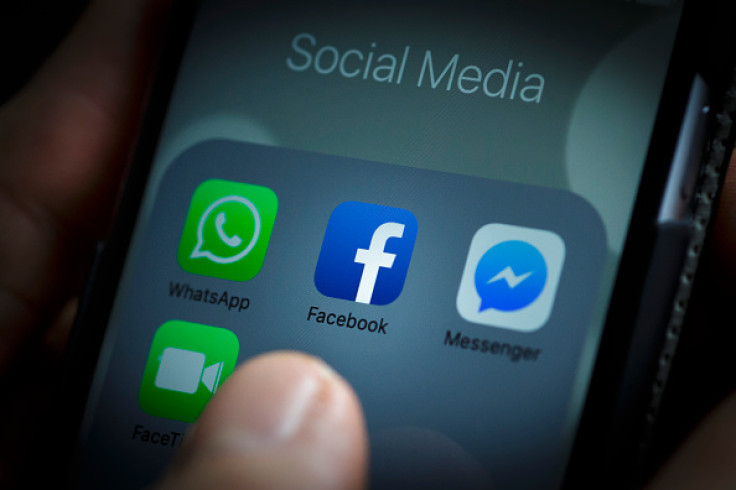 However, it's not just broad fears over government surveillance that impact web users eager to share as much of their lives online as possible.
"For the 'digital native' privacy is dead, well... kind of," Bharat Mistry, cybersecurity consultant at security firm Trend Micro, told IBTimes UK. "When this group are online, privacy is the last thing on their minds. They just want to share what they are feeling or where they are, for example."
For Mistry, the issue for many people online – especially younger people – is that their personal data is mostly open for anyone to see. Be it Facebook, Twitter or Instagram, which all boast millions of users across the world, the loss of privacy could leave many people at risk when it comes to something as routine as finding a job.
"Employers will be trawling through the internet getting background information of prospective employees," he explained. Any compromising information such as photos or tweets could mean the difference between getting a job or not."
Combating invasions of privacy
Matthew Rice, advocacy officer for Privacy International, told IBTimes UK that he doesn't believe privacy is dead. However, he said the public is more concerned about the issue than ever before.
To back up his assertion, Rice pointed towards a survey published last year by Microsoft titled 'Views from Around the Globe' which found that a majority of users on the web said the rise of personal devices like smartphones and tablets has had a "negative impact on privacy".
"This does not mean the right is dead, quite the opposite," explained Rice. "The survey showed that it is a concern at the forefront of people's engagement with technology. [This is] a fact that some companies have even gone on to recognise and respond to."
Of course, Rice is referencing the recent stalemate between Apple and US law enforcement at the FBI which left the iPhone maker refusing to bow to government pressure to break its own encryption protocols. Rice noted that WhatsApp, one of the most popular messaging applications in the world, recently turned on 'end-to-end' encryption for its one billion-strong userbase; a major win for anyone concerned about the sanctity of online conversations.
"Wherever you look there is a discussion going on about the right to privacy and technologies' effect on it," said Rice. "Undoubtedly there are tensions and threats in this modern interconnected world, which is what happens to a right that is very much alive and involved in debates. No-one is writing any eulogies for privacy, we're just beginning the next chapter."
---
What do you think – is privacy dead? Email me at: j.murdock@ibtimes.co.uk or contact me on Twitter: @Jason_A_Murdock to share your thoughts.
---