Three South African investigators are racing against the clock to secure crucial information from Oscar Pistorius' iPhone 5 before his trial starts on Monday.
The detectives have flown to Apple's headquarters in Cupertino, California to request help in unlocking the iPhone's passcode, as prosecutors want to access its SMS and WhatsApp messages as evidence for the trial.
South African police have been struggling to gain access to the phone for months, one of several handsets found in the double-amputee athlete's Pretoria villa on the night he shot girlfriend Reeva Steenkamp. Earlier this month officers told Eyewitness News that the FBI were dragging their heels in approving their request for help.
The FBI have apparently been demanding to see original versions of documents that had been signed off by chief magistrate Desmond Nair and director of public prosecutions Sibongile Mzinyathi in January, not copies.
Locked iPhone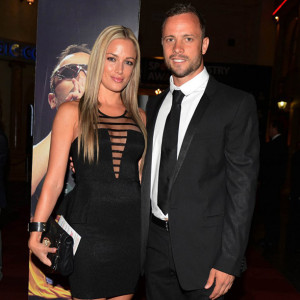 Pistorius' iPhone was found lying on the bathmat outside the bathroom on the night Steenkamp was killed, and the athlete has told detectives that he cannot remember the four-digit Passcode.
Users can choose to manually set up an iPhone passcode to secure their smartphone. The code has to be entered whenever the handset goes into lock mode, and the iPhone can be set to lock itself within one to five minutes after the user stops using it.
The phone cannot be accessed at all unless the passcode is unlocked, or the phone is reset, which deletes all data on it and reinstalls the iOS operating system.
The athlete stands accused of fatally shooting his girlfriend, FHM model and reality TV star Reeva Steenkamp, through the bathroom door on Valentine's Day last year.
He claims he mistook Steenkamp for an intruder, while prosecutors believe that he murdered her after a fight. Four shots were fired through the bathroom door and prosecutors believe that the trajectory of the bullets show Pistorius intended to kill Steenkamp and was not acting in self-defence.
Sufficient evidence
According to documents leaked to the South African Times, another mobile phone retrieved from Pistorius' villa revealed that the athlete had accessed pornography on the device the night that he shot Steenkamp dead.
The documents stated that the evidence showed that there were clearly problems in the couple's relationship, as the evidence was in "direct contrast to that of a loving couple spending their time together".
"We are very confident that we have sufficient evidence and that the evidence we have already will be more than sufficient to secure us hopefully a conviction in this matter," prosecution spokesman Mncube said in a telephone interview with TV station eNCA.