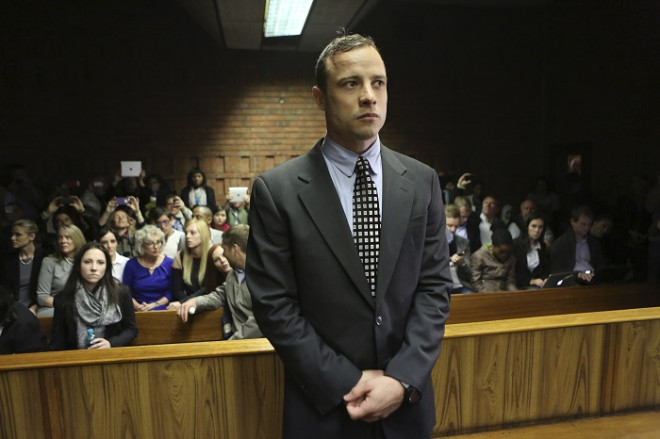 Images of Oscar Pistorius firing the gun he used to shoot his girlfriend Reeva Steenkamp dead in 2013 have emerged days before he is due to appear in court.
The double amputee Paralympian is seen shooting at a target with a pistol and a rifle in footage obtained by Sky News.
Pistorius, 26, is shown blasting a watermelon to pieces at a firing range after hitting it at the centre. A voice believed to be that of Pistorius is heard saying: "It's not as soft as brains but f*** it is a zombie stopper."
Pistorius is also seen shooting alongside South African rugby player Francois Hougaard, 25, who was romantically linked with Steenkamp and reportedly sent her a text message on the night of her death.
In other footage, a 17-year-old Pistorius is seen playing around with fellow pupils at boarding school.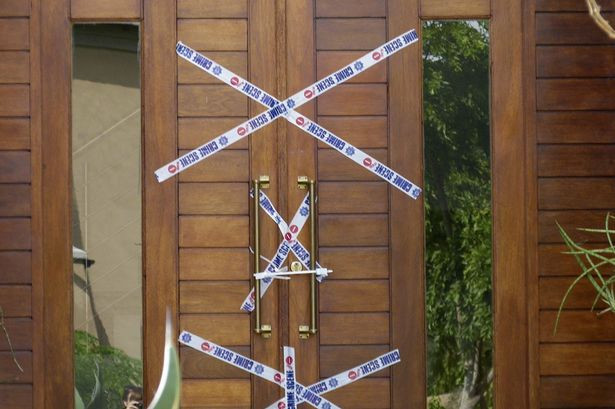 Pistorius, the so-called "Blade Runner", will appear in court in Pretoria on Monday, accused of killing Steenkamp on Valentine's Day last year after a reported jealous row.
Pistorius maintains that he shot Steenkamp after mistaking her for a burglar. He said he had a fear of intruders after a series of death threats and robberies at his home. He also kept a 9mm pistol beneath his bed despite living in a residential compound with 24-hour security.
In a sworn affidavit, Pistorius said his bedroom was "pitch dark" so he could not see that his girlfriend was not in bed in the moments leading up to her death.
More than 100 witnesses will give evidence during Pistorius' three-week murder trial, which will be broadcast live around the world.
Pistorius will be defended by Kenny Olwage, who is famed for helping to clear Sizwe Mankazane, who was accused of killing Nelson Mandela's 13-year-old great granddaughter Zenani in a drink driving car accident in 2010.
Watch video footage of Oscar Pistorius firing the deadly weapon on YouTube below: