Oscar Pistorius gave his first television interview since being arrested over the fatal shooting of his then girlfriend Reeva Steenkamp back in 2013. With his re-sentencing being decided, the South African athlete became emotional during his TV appearance, stating that he deserved to be punished but for manslaughter and not murder.
"At times I don't feel like I should have the right to live for taking someone else's life. What's difficult is dealing with the charge of murder," he told ITV.
In December of 2015, the original verdict (2014) of culpable homicide was changed to murder by South Africa's Supreme Court of Appeal and now, the former Paralympian is looking at a minimum 15-year prison term.
"If I was afforded the opportunity of redemption I would like to help the less fortunate like I had in my past," he said. "I would like to believe that if Reeva could look down upon me that she would want me to live that life."
During the interview which will air on Friday, 24 June, Pistorius is seen crying and at times howling as he admits that he can still "smell the blood - I can feel the warmness of it on my hands".
Describing the events that took place leading to the shooting of Steenkamp, the athlete said: "What is difficult is dealing with this charge of murder. The day before we started the trial I sat with my lawyers and I said to them: 'I will spend 10 years in jail for taking Reeva's life, for culpable homicide, but I won't spend a day in jail for murdering anyone'."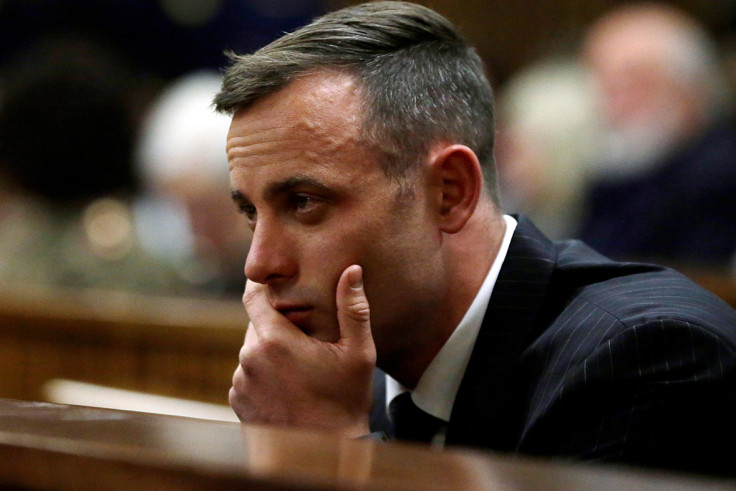 Prosecutors have refuted his account of the attack being accidental and said that he was having a fight with his girlfriend who tried to lock herself in the bathroom. According to their account, Pistorius used a cricket bat to break down the door and then shot Steenkamp in a jealous rage.
In response to the disbelief in his story, the athlete told ITV that his poor performance in court has been a result of the long legal ordeal and police investigation.
Pistorius will receive his new sentence for murder on 7 July.