Oscars 2014: Are Academy Awards an Old Boys' Club?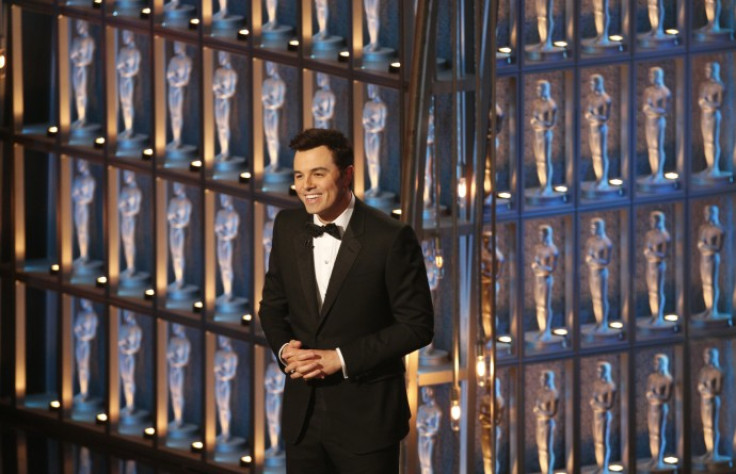 The 86<sup>th Academy Awards celebrated the success of Alfonso Cuaron's sci-fi hit Gravity and Steve McQueen's 12 Years a Slave, which dominated the ceremony. The list of winners included Lupita Nyong'o, who won Best Supporting Actress for McQueen's historical drama, as well as other newcomers and big names.
But despite the glitz and glamour of the awards, there was still a major problem with the Oscars – it was the Hollywood hierarchy of men.
Although the awards were fronted by actress and LGBT rights activist Ellen Degeneres, who used Pharrell Williams's iconic hat for a whipround to pay for a pizza delivery, there is still a lot to be improved in terms of female participation. This year, just 17% of the Oscar nominees were women and of the entire judging panel – 5,700 voting members of the Academy of Motion Picture Arts and Sciences – 77% are men and 94% are white. The Oscars are still an old boys' club, so it seems.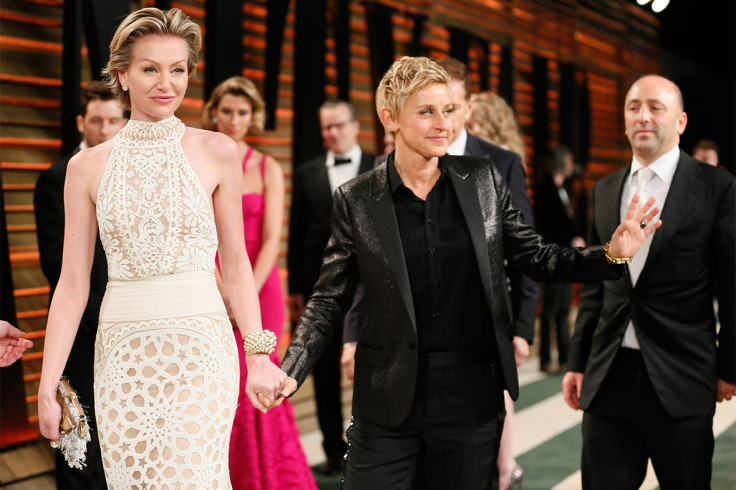 Oscars host Ellen Degeneres and her wife Portia de Rossi
Reuters
There are few women among the directors of the highest grossing films of the last decade. In the shortlist of entries for the Best Picture category, there were female directors and only six women in total were on the producing teams for the films.
Nor is this is an anomaly. Of the top-grossing live-action films in 2013, including Man of Steel, Gravity, Fast and Furious 6 and Iron Man 3, three out of the 19 producers were women. Since Kathryn Bigelow was the first women to pick up the Best Director Oscar in 2010 for The Hurt Locker, no woman has joined her since.
Arguably, this is an issue with the film industry as a whole. However, the categories of the Academy Awards have long been criticised as archaic, with the division of Best Actor and Best Actress. Is it not possible to have an overall winner – regardless of gender – who did the best job? Or would that lead to a further lack of female winners? In 2011, a study disclosed that only 11% of main characters in the top 100 grossing films were women. By segregating the sexes into these categories, we may be further concealing this fact.
Last year, the awards faced criticism after Oscars host Seth MacFarlane, creator of the controversial cartoon comedy Family Guy, included an unnecessary gag about singer Adele's weight. MacFarlane opened the awards with a pleasant ditty about actresses who revealed their breasts onscreen, before laying into Friends actress Jennifer Aniston and insinuating she was previously a stripper.
It is easy to point the finger of blame at MacFarlane alone, but his onslaught of anti-Semitic, homophobic and sexist anecdotes - thinly disguised as schoolboy wit - will have been thoroughly vetted and approved by the upper ranks of the organisation.
The media obsession with female appearance has also tarnished the awards, as the nominees and winners' achievements are obscured by the never-ending galleries of the "best" and "worst" dressed female participants. This year, Liza Minnelli was lambasted by critics for wearing an electric blue ensemble which revealed her nipples. It was attention-grabbing, yes, but it was hardly "borderline obscene" - as one Twitter user crowed. She is 67, a celebrated eccentric and a four-time Tony award and a two-time Globe Award winner. She has also picked up an Oscar, an Emmy Award and a Grammy Award. She can wear whatever she likes.
© Copyright IBTimes 2023. All rights reserved.