Ousted President Viktor Yanukovich: 'I'm Still President of Ukraine'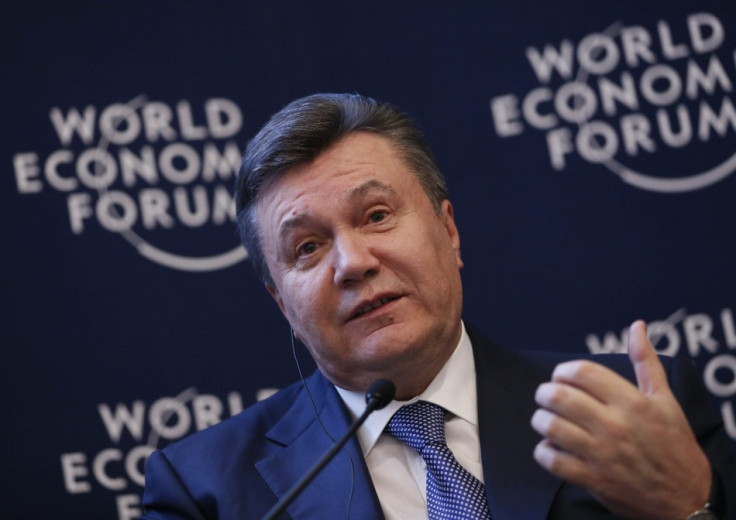 Ukraine's ousted president Viktor Yanukovich has asked Russia to ensure his security in a statement released to Russian news agencies.
Yanukovich, who was last seen at his residence in Balaklava, Crimea, and later disappeared, urged Russia to ensure his personal security as he fears "radical actions" on part of "extremists that seized power in the country".
"I, Viktor Fedorovych Yanukovich, am addressing the people of Ukraine. I still believe myself to be the legitimate head of the Ukrainian state elected in a free vote by Ukrainian citizens,"
"I am forced to ask Russian authorities to provide my personal safety from actions of extremists that have taken power in Ukraine," he said in a statement.
The fugitive president said that he is "determined to fight until the end for implementation of important agreement to overcome political crisis in Ukraine".
"I think that the agreement settling the Ukrainian crisis, which the leaders of the Ukrainian opposition and I signed in the presence of our esteemed Western partners on Feb. 21 remains unfulfilled," Yanukovich said.
But the deposed president failed to recognise the formation of a new government after his removal. "Regrettably, the events that are happening in the Verkhovna Rada [parliament in Kiev] of Ukraine today are illegitimate".
Meanwhile, a Russian news outlet reported that Yanukovich is staying in a Kremlin sanatorium just outside Moscow.
Russian news agencies are reporting that Russia agreed to ensure Yanukovich's personal security.
"In connection with the appeal by president Yanukovich for his personal security to be guaranteed, I report that the request has been granted on the territory of the Russian Federation," a Russian source was quoted as saying by Interfax news agency.
© Copyright IBTimes 2023. All rights reserved.