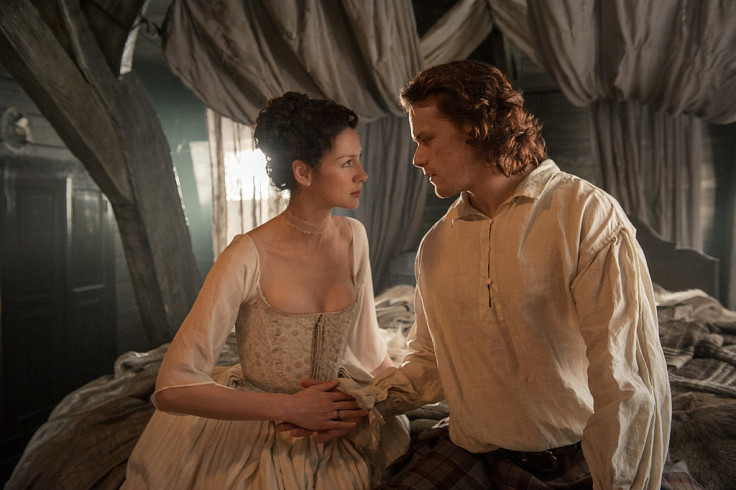 Outlander mid-season premiere date is still far away, but a new teaser released by Starz is sure to keep fans on the edge of their seats.
The series went on a long hiatus in September, and the last we saw was Claire nearly getting raped by Black Jack Randall and Jamie showing up heroically at the window to save her.
Starz started an awesome 25-day event of gift-giving to fans called #OutlanderOfferings. Started on December 1 on Twitter and Facebook, the network will release exclusive content until Christmas.
In an action-packed 20-second trailer for the second half of the first season of the series, we get a glimpse of Claire and Jamie and a lot of violence.
In the above clip, Claire can be seen tearfully saying, "I never counted on loving you" -- she is obviously talking to Jaime, and then a shot of her being pulled through some sort of courtyard by the chains on her hands. Going by the books, the next shot of her is a sneak peek of Claire being captured as a witch.
The clip also shows Jaime wielding a sword and fighting some mysterious person. The promo also shows Castle Leoch -- which means fans of the show will see a lot more of Dougal (Graham McTavish) and Colum MacKenzie (Gary Lewis) when the series returns.
Outlander will return for the rest of the episodes on April 4, 2015.