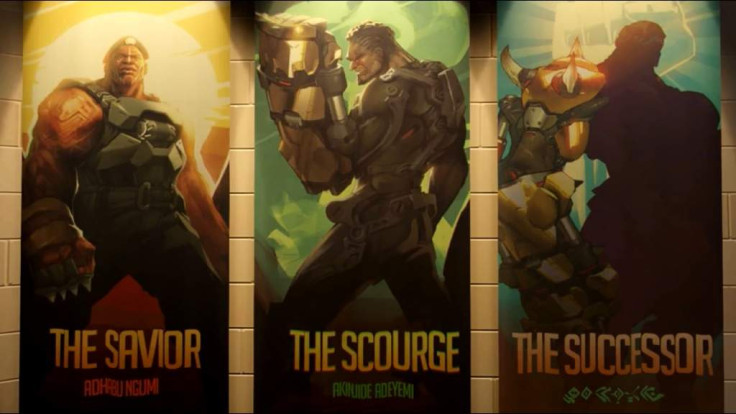 Blizzard has teased the arrival of the next Overwatch hero in an update to its public test realm (PTR) server on PC. It seems that, as expected, the next hero will be Doomfist given the update includes a change to the game's Numbani map – which sees players escorting the character's gauntlet.
The Numbani map's payload is the gauntlet being held in transit. However, the update includes a new model for the payload with the protective glass around the gauntlet now broken, inferring that Doomfist has come back to reclaim his superpowered appendage.
On the live test server the map is unchanged, but a Reddit user discovered the broken glass model in the new update's code – suggesting new assets are on the way.
The broken glass asset could also suggest a new animated short film accompanying Doomfist's arrival.
The Reddit user also says the update contains 136 additional assets for the game that are encrypted, suggesting a batch of new content is incoming – potentially coming into play once the Year of the Rooster seasonal event concludes on 13 February.
Doomfist is a character who exists in the game's lore, and has long-been a candidate to one day be added to the game's roster. The evidence (his gauntlet, plus a silhouette on an in-game poster) suggest he's a large character, most likely of the Tank class.
Whoever the new hero is, they are likely to be of the Tank or Support class, as there are only five of each. A new Tank is more likely, however.
The aforementioned posters, which appear on the Numbani map, show two versions of Doomfist – The Saviour and The Scourge – and a third called The Successor who is shrouded in shadow. It appears the title is inherited, and that the character who will appear in the game will be The Successor.
Last year, actor, PC gamer and Overwatch fan Terry Crews visited Blizzard's headquarters in California, and it didn't take long for fans to suggest he'd be a good fit to voice Doomfist. In the new year he cottoned on to the speculation, asking fans: "Who wants to hear me do the voice of Doomfist for real?"
In early February, Crews took part in a mock audition for Yahoo eSports , continuing to tease fans and revel in the Overwatch limelight.
Two new heroes have been added to the PS4, Xbox One and PC shooter since the game launched in May. Ana was added in July, while Sombra was added in November. Whenever the next hero is announced, whoever that character ends up being will first be added to the PTR before entering the wider game.
For all the latest video game news follow us on Twitter @IBTGamesUK