A former senior UN official has suggested that Oxfam workers involved in the Haitian prostitution scandal could face prosecution for sex crimes in British courts.
Four Oxfam staff were dismissed and three - including the country director - were allowed to resign after claims emerged of sexual exploitation and misconduct during a 2011 post-earthquake relief mission. An internal Oxfam report on the allegations could not rule out that sex workers involved were underage.
The former head of operations for the UN's Emergency Coordination Centre, Andrew MacLeod, warned that "predatory paedophiles" are targeting charities in order to access vulnerable children in the developing world.
MacLeod told the BBC's Today programme that if aid workers had engaged in sexual activity with under-age children in Haiti, they could be prosecuted under international sex tourism laws, which also make it illegal to aid, abet or support such crimes.
Now working for the child sexual abuse charity Hear Their Cries, MacLeod also said that if the prostitutes were adults, Oxfam workers should be charged in Haiti as prostitution is illegal in the country.
"Since 1999, the National Crime Authority, or its precursor, have been warning that predatory paedophiles, as we cracked down in the developed world, are now going to the developing world to get access to children," MacLeod explained.
"Their chosen methodology is through charity, If we are going to wipe out this problem that's been known about for 30 years, people need to go to jail."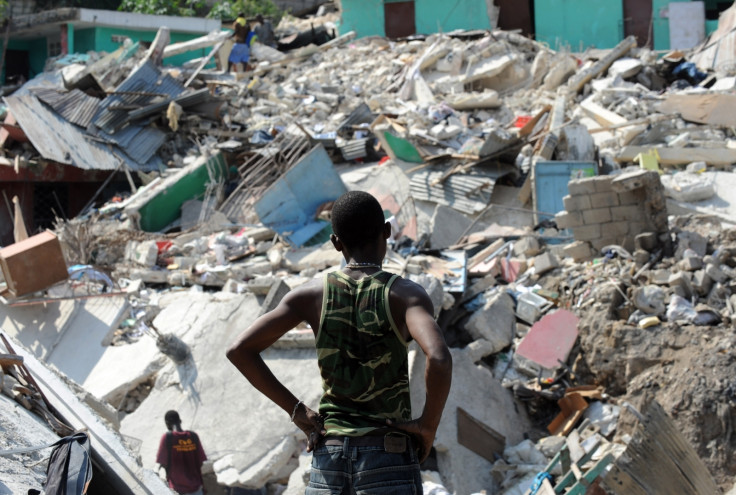 It has now emerged that Oxfam was warned of concerns over the previous behaviour of two of the staff members at the heart of the Haiti scandal, but that the warnings were ignored. It has been reported that the staff members hired prostitutes while in Chad in 2006, but were deployed to Haiti in 2010 anyway.
Former international development secretary Priti Patel has warned that the Oxfam scandal is simply the "tip of the iceberg". The Charity Commission said it received as many as 1,000 reports each year relating to safeguarding and sexual abuse in the charity sector.
Oxfam chief executive Paul Goldring is set to meet with current international development secretary Penny Mordaunt to discuss the scandal. Mordaunt told the BBC that Oxfam's £34m in government funding is now under threat as a result of the revelations.