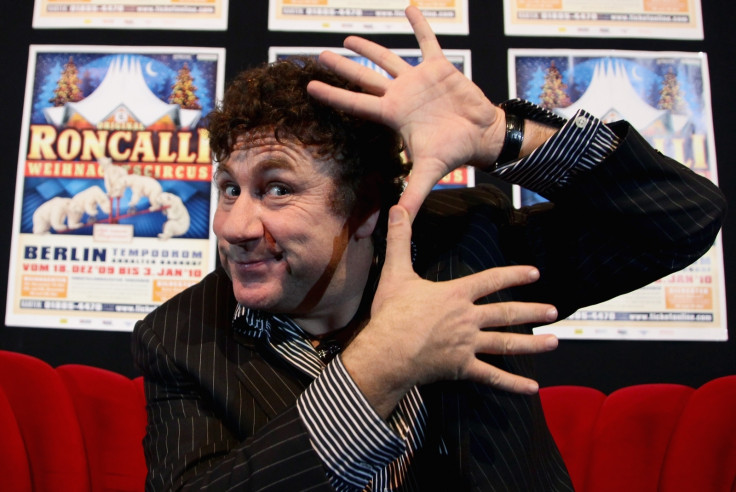 A circus clown has been convicted of committing sexual acts with a child in Switzerland and will be thrown out of the country.
David Larible, who worked for the famous Swiss circus Knie, was found guilty of kissing and caressing a 14-year-old girl in his Zurich hotel room.
Zurich's district court banned him from Switzerland for five years and ordered him to pay the victim £1,597 (2,000 CHF) in damages and an extra £1,118 in court charges. He will also have to pay for psychotherapy session for the teenager.
Larible, who won the Golden Clown at the International Circus Festival in 1999, said he will appeal his conviction.
The incident dates back to last October when the girl accompanied the 60-year-old Italian entertainer to his hotel room to look up a book on clowns. Larible, comes from six generations of circus acrobats, dancers and clowns.
The girl claimed the clown forced himself on her with three French kisses, as well as stroking her back and embracing her.
During the trial Larible's lawyer Valentin Landmann said the teenager had made up the allegations. He added that his client had "embraced the girl only in greeting and farewell."
'I am not a paedophile'
Larible added: "A hug is nothing sexual. Doctors have proven that hugs help sick people. That is why there are extra people in clinics who embrace people. It's nothing sexual.
"I am 60 years old, I worked all my life to become what I am. One thing is clear: I am not a paedophile. On the contrary, I am horrified by such people."
But the court said that although the case boiled down to one person's word against another, it found the teenager more credible.
The court noted that the pair exchanged almost 1,000 text messages, and in one of them Larible wrote to her that he wanted to "move on to the next step."
On sentencing the judge told the entertainer: "You abused the confidence of a child who adored you."
Circus Knie is the largest circus in Switzerland, based in the northern town of Rapperswil. It was founded in 1803 by the Knie family.