Paedophile Radio 1 DJ Chris Denning, jailed for 13 years for a string of sexual assaults on young boys, "offered" one of his victims to another BBC presenter, a court heard. His proposal was immediately refused by the colleague, but the incident was indicative of the disgraced DJ's sick penchant for young boys throughout the 1960s, '70s and '80s.
On Friday (7 October), the 75-year-old was handed the 13 year jail term after admitting abusing 11 boys as young as eight. The court had heard how he had used his fame and celebrity connections to win their trust and favour.
Denning, who is already serving a 13-year term for sexual assaults against 24 victims aged nine to 16, had even brazenly taken boys to London and introduced them to other celebrities, such as notorious paedophile Gary Glitter.
In his prime he was one of Radio 1's founding presenters in 1967 and also worked on Radio Luxembourg, Radio London, BBC 2, BBC's Light Programme. He was arrested as part of Operation Yewtree after a police inquiry into the Walton Hop Disco in Walton-on-Thames, Surrey, in 2013.
The jury heard how the disgraced DJ lured boys into his house using his fame and then plied them with records, alcohol and cigarettes. He was also said to have shown the children pornography before forcing them to perform sex acts on him.
He photographed them naked and took them out for food and even on holiday. Prosecutor Jonathan Polnay told the court that the offences were "utterly depraved". He told the court according to the Telegraph: "He abused his fame, and the trust placed in him by others, for his own sexual gratification.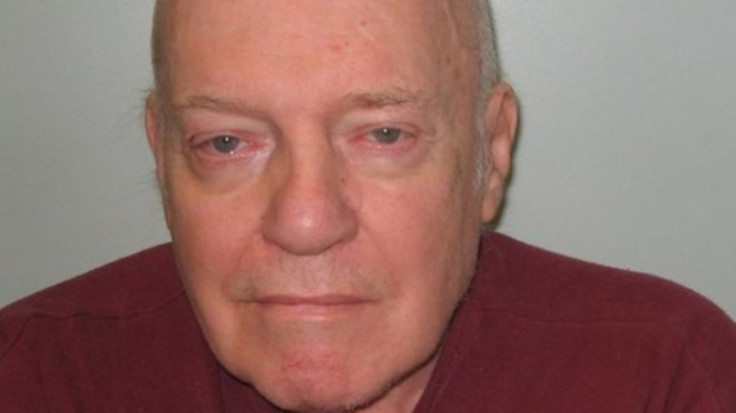 "Denning would take one of his victims out for pizza. He also took him on holiday, on tours of radio stations and let him stay at his bungalow. On one of those occasions, in the bungalow, another well-known Radio 1 DJ was present and Denning offered the victim to him. The other DJ replied he didn't do that sort of thing."
He added: "It is not to be forgotten that all of this suffering was inflicted by you for nothing other than your own selfish pleasure."
When Denning was jailed in 2014 it was revealed that he used to take his victims to celebrity parties attended by Jimmy Savile along with former music producer Jonathan King and Bay City Rollers manager Tam Paton, both of whom have also been exposed as paedophiles. He was also previously convicted for a string of sex offences, including spending five years in a Slovakian jail after been found guilty of producing child abuse images.
Judge Alistair McCreath, at Southwark Crown Court, said the effect on the victims had been "devastating". He told Denning: "You groomed all of these boys. They were for the most part in their early teens, although some were younger.
"You used your own fame, your acquaintance with others who were famous, your familiarity with the music industry ... to win their trust and misplaced admiration."
Denning is said to suffer from 'various ailments' and may well die before the completion of his sentence. David Burgess, defending him, said: "His past has caught up with him - we are talking about events over 40 years ago. He is very sorry, he has expressed that before."