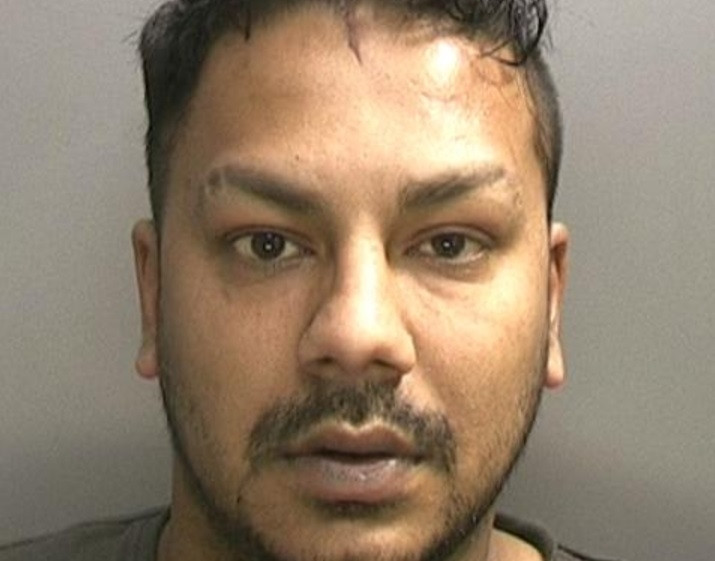 A paedophile has been jailed after posing as a Justin Bieber-lookalike to encourage girls from the age of 12 to send explicit images to him via webcam.
Yohann Ramchelawon, who has been jailed for 15 years, concealed his true identity behind a photo of a random teenage boy he grabbed from the internet and created bogus social media profiles in an attempt to groom youngsters.
Ramchelawon used Instagram, WhatsApp, Skype and Facebook to chat to girls quickly turning the chats sexual and requesting naked images.
Some of the 30-year-old's victims were also coerced into performing sex acts in front of webcams after he threatened to share the intimate images they had previously sent with their friends and families.
The Mauritius-born man was arrested on 6 March when one victim told police that a boy called 'Ryan Smith' asked her to send naked pictures of herself.
West Midlands Police traced the IP address used to message the 12-year-old girl to a house in Walsall then to Ramchelawon's address in Huddersfield, where he was arrested.
Officers found hundreds of indecent images on multiple digital devices and uncovered victims from across the UK and from other nations such as New Zealand, Brazil, UAE and Russia.
They found that Ramchelawon used bogus social media profiles where he claimed to be a lookalike of the pop mega star to groom children.
Ramchelawon admitted 14 sexual offences, including a sexual assault against a six-year-old Coventry girl in October last year, and two counts of inciting a girl to engage in sexual acts, at Stafford Crown Court.
Ramchelawon had initially denied the offences, which also included sexual assault and possessing indecent images of children, but changed his plea to guilty during the trial.
Detective Constable Kerry Haywood said after the verdict was announced: "It's helped us put a calculating sex predator behind bars and undoubtedly protected other girls for falling into his trap.
"He used various aliases including Ryan Smith and 'Santiago' and claimed to be a teenager who was sending messages during school or college lessons. He sent poems, would call them 'baby' and tell them he loved them after chatting online for little more than a day.
"However, he quickly steered the chats to intimate subjects and persuaded them to take their clothes off − and he then used these naked images to blackmail them into sending more explicit pictures and videos."