PAGCOR to retain 75% of earnings after privatisation
According to Sharon Quintanilla, PAGCOR's assistant vice president for accounting, this is possible since 75 per cent of the company's income comes from its regulatory functions.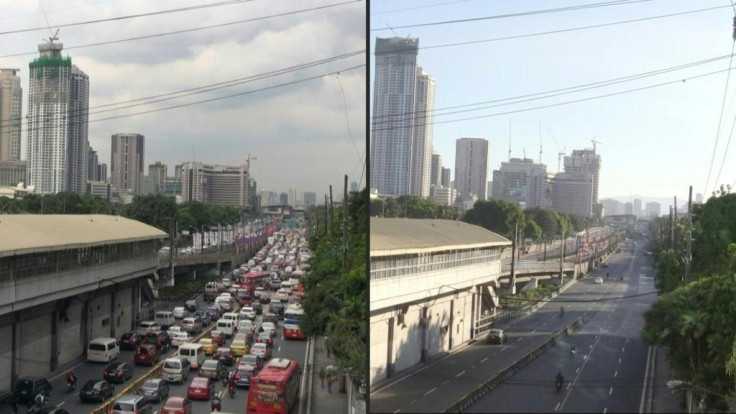 Philippine Amusement and Gaming Corporation (PAGCOR) is expected to retain three-quarters of its income even if plans to privatise its operations push through. The government-owned and controlled corporation plans to focus its role as a regulator.
This was revealed during a House committee hearing on games and amusements on Tuesday, according to Philstar.com. According to Sharon Quintanilla, PAGCOR's assistant vice president for accounting, this is possible since 75 per cent of the company's income comes from its regulatory functions.
These regulatory functions include the oversight of licensed casinos, e-games, e-bingo, and Philippine offshore gaming operations. Meanwhile, the remaining 25 per cent of PAGCOR's income comes from its role as an operator.
"Instead of earning 100 per cent, PAGCOR-operated casinos will be reduced to the license fees if privatised, which is about 15 per cent of the 25 per cent," PAGCOR vice president Ramos Villaflor said.
It was pointed out that there is some conflict in PAGCOR's current role in the Philippine gaming market. While it regulates, authorises, and licenses games of chance, games of cards, and games of numbers, particularly casino gaming in the Philippines, it also operates 40 casinos at the same time.
"PAGCOR was given the two tasks, so whether it's conflicting or not, we still follow our mandate," Villaflor added. "That's why there are studies on whether to privatise PAGCOR operations and stick to being a regulator."
Finance Secretary Benjamin Diokno also supports the move and has revived the Duterte administration's plan to liquidate its gaming assets. He argued that PAGCOR could not be both a regulator and an operator. The Governance Commission for GOCCs is now evaluating the move to take away PAGCOR's operator role.
When explaining some of the issues surrounding the deal, Villaflor said, "There are already several proposals on the attempt to privatise. But the only problem is that the estimates that the government will generate are not realistic."
The vice president further added, "It is seen generating P300 billion, but later on, they will find out that PAGCOR does not have any assets because all casinos are leased in hotels or under a 65-35 sharing agreement."
During his time in office, former finance secretary Carlos Dominguez also wanted to privatise PAGCOR's gaming operations to generate additional revenue for the government. Unfortunately, the Duterte administration failed to pursue the plan.
Despite privatisation plans, PAGCOR continues to move ahead with its expansion plans. For example, Hong Kong-based International Entertainment Corporation (IEC) revealed that it is still in talks with PAGCOR on the potential development of an integrated resort in Manila, asgam.com reported.
In September 2020, IEC secured a provisional casino license for the planned extension and upgrading of facilities at its New Coast Hotel in Manila.
However, the organisation announced in July 2021 that it instead planned to build a new integrated resort featuring "two-to-three sky-high buildings" with a total area of 250,000 square meters and featuring both gaming and non-gaming attractions.
However, the pandemic temporarily put those plans on hold. "As of the date of this announcement, [IEC subsidiary] Marina Square Properties, Inc and PAGCOR are still negotiating the terms of the draft Provisional License Agreement, including the development scale and timeline of the Integrated Resort," the company noted.
"The Group has not yet identified suitable land to expand the hotel premises, hence the Provisional License Agreement has yet to be executed."
Company results for the last six months of 2022 saw IEC reduce its loss to HK$6.4 million (US$815,000) the HK$136.6 million (US$17.4 million) loss it reported in the same period in 2021, which is described as "a loss attributable to owners of the company."
The increase in gaming revenue at New Coast Hotel has helped the organisation reduce its loss, which soared to HK$59.4 million (US$7.6 million) or a 278% increase.
"Following the easing of most of the anti-pandemic measures, the gaming industry and tourism industry in the Philippines have shown significant recovery in 2022," IEC expressed its optimism.
"The Philippines government's supportive policies, such as moving public holidays to create long weekends and introduction of a new 'eTravel' system to replace the old One Health Pass will further help to boost tourism. It is hopeful that the Philippines gaming and tourism industries will reach pre-pandemic levels in the near future."
Meanwhile, PAGCOR saw its net income balloon by over 2,000 per cent to reach P4.45 billion last year.
As mandated by law, the agency will distribute a portion of its earnings to the Bureau of the Treasury, the Bureau of Internal Revenue, the Philippine Sports Commission and local governments hosting PAGCOR casinos.
© Copyright IBTimes 2023. All rights reserved.