Three Islamist militants, who were convicted by Pakistan's military court for killing soldiers and police officers, have been executed on Wednesday (15 March) at a high security prison near Lahore.
According to a statement from the Inter-Services Public Relations (ISPR), the Pakistani army's media wing, the three militants were involved in committing serious offences relating to terrorism. It reportedly included attacks on law enforcement agencies.
Two of the convicts were thought to have been associated with a banned extremist group called Harkat-ul-Jihad e-Islami, while the other convict was a member of the banned Tehreek-e-Taliban Pakistan.
All the three were sentenced to death by Pakistani military courts. They were executed in Sahiwal city prison in central Punjab district, located around 180km from the major city Lahore, local media reports said.
The Pakistani government began trying alleged militants in military courts, which were set up in 2015 to try terrorism-related cases after the Peshawar massacre in December 2014 killed 134 students at an army-run school. The government also lifted a temporary ban on executions following the Taliban attack.
However, human rights groups have condemned the operation of military courts. Human rights lawyers have also accused these courts of forcing convicts to affix their thumbprints on blank paper and later turning it out as confessions.
But the Pakistani army has defended that its trials have been fair in the secret courts and that all defendants have been given a right to appeal.
The two-year mandate of the military courts expired recently, and the issue of their extension is being debated in parliament amid strong opposition from the Pakistan People's Party, AP noted. The left-wing party wanted to bring forth a bill to propose a few changes with respect to continuing with the military courts.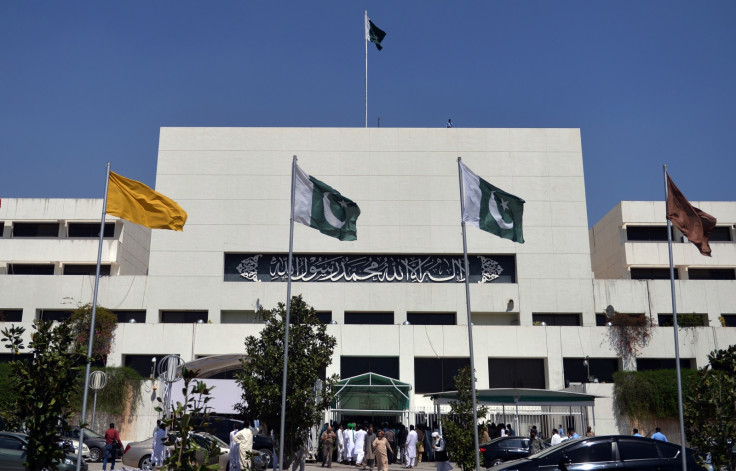 The ISPR disclosed that the military courts awarded death sentence to at least 161 alleged criminals, of whom 21 have been hanged so far.
After almost a gap of one year, the execution of convicted prisoners resumed. Five members of the Pakistani Taliban were hanged at a district jail earlier in March, the Dawn newspaper reported.