Pakistan: Islamic State leaflets found near American woman shot in Karachi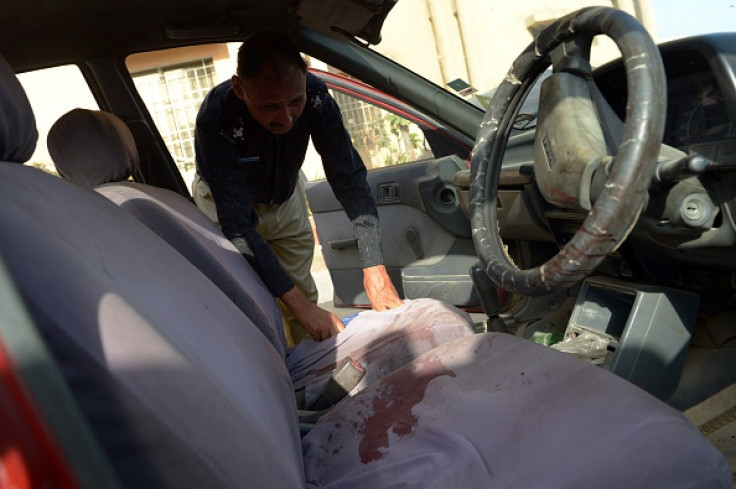 An American woman was shot and badly injured in the financial capital of Pakistan, Karachi, on 16 April with Islamic State (Isis) leaflets being found at the scene, officials said.
The victim, identified by senior police official Pir Mohammad Shah, as 55-year-old Debra Lobo, is an Associate Professor of Community Health Science Karachi's Jinnah Medical and Dental College.
Lobo was reportedly attacked by four unidentified gunmen and shot once in the face and once on one of her arms.
A police official speaking on condition of anonymity said, reported Express Tribune: "Lobo was on her way to the college when her car came under attack by two armed assailants riding on a motorbike on Shaheed-e-Millat Road in the eastern part of the city."
According to police official Shah, IS leaflets in English and Urdu, were left behind at the scene claiming responsibility over the attack.
One of the leaflets left behind read, reported AFP News: "We shall lie in wait until we ambush you and kill you wherever you may be until we confine and besiege you in America and then God willing, WE WILL BURN AMERICA!!!"
Lobo was rushed to the Aga Khan hospital in Karachi and doctors have confirmed her condition is now stable, said Shah.
Meanwhile, a US embassy spokesperson said: "We've seen press reports and are monitoring and looking into the reports."
The victim has so far not been identified by the embassy as a US national.
A senior Western diplomat based in Pakistan's capital city Islamabad told CBS News after the shooting: "Unless we find otherwise, this may well be a case of Islamic militants sending out a powerful message.
"They have no tolerance for anyone including us [Western nationals] in their view of the world."
The IS militant group is reportedly expanding its reach in the South Asian region with reports revealing IS pamphlets were distributed across the capital city of Pakistan's Khyber Pakhtunkhwa province, Peshawar, and other provinces bordering Afghanistan.
© Copyright IBTimes 2023. All rights reserved.