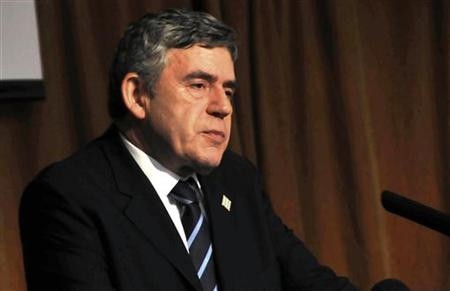 Devastating weather has destroyed Pakistan's food pricing system as severe flooding have wiped out crops and many livestock are now lost, say the United Nations.
Almost 700,000 hectares have been underwatered or almost destroyed as "the bread basket" of the country was hit - "The consequences for the local populations' food security are acute, as food prices have already started to rise sharply," said David Doolan, the FAO's head of programmes in Pakistan.
"Over 75 percent of the affected population depends on agriculture for their livelihoods and our immediate priority is to ensure that surviving livestock did not die." added Doolan.
An estimated 14 million people are at risk from the deluge which is now surrounding the southern areas of Pakistan - 1,600 people have been killed.
BROWN URGES BRITONS TO GIVE
Former Prime Minister Gordon Brown urged his people to avoid "giving fatigue" and donate to the help the victims."I think there's not a compassion or giving fatigue." he said in his first interview since leaving Downing Street.
"I think there's an outpouring of compassion in this country."
Speaking at the Royal Mail distribution centre in London he added that the new Government should support any donations made by the British people.
"When you see on television a young infat girl struggling for life, probably not being able to make it as a result of the floods, you want to do something." he added."I think every single person in this country will have that compassion."