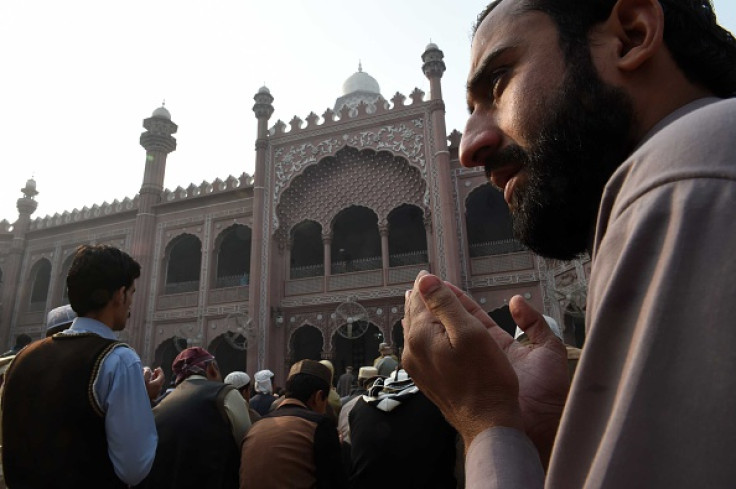 A teenager from rural Pakistan who cut off his hand after mistakenly engaging in an alleged blasphemous act says he has no regrets. The boy, 15, identified as Qaiser, decided to chop off his hand in the Punjab province of Pakistan after believing that he had committed blasphemy.
The incident occurred following a gathering where villagers came together to celebrate the Prophet Mohammed's birthday on 11 January. A local Imam (cleric) at the event asked the attendees: "Who among you is a follower of Mohammed"
Upon hearing, everyone raised their hands. The Imam next asked: "Who among you doesn't believe in the teachings of the Holy Prophet? Raise your hands!" Not hearing exactly what the Imam had asked, Qaiser rushed to raise his hand, after which he was verbally shamed by the Imam for engaging in blasphemy.
What followed was according to Qaiser an act of love for the Prophet Mohammed, where he cut off the hand he had mistakenly raised in front of the 100 worshippers and the Imam. "Why should I feel any pain or trouble in cutting off the hand that was raised against the Holy Prophet?" said Qaiser.
"I came back home and went to the grass-cutting machine, but found the place dark so I took my uncle's phone to point some light at my hand. I placed it under the machine and chopped it off in a single swirl." After cutting off his hand, Qaiser presented the hand on a tray to the Imam, reported BBC News.
"A few people came forward to take me to the hospital, before I passed out...I didn't feel any pain when I chopped it off so why would I feel any now? The hand that commits blasphemy should be chopped off," said Qaiser adding that he couldn't live with the accusation.
Villagers are in awe of Qaiser for his act and several people have paid their respects to the teenager who is being celebrated as a hero. "I heard that a boy sacrificed his own hand for the love of our Prophet... I'm here to encourage him and to pay homage," said a man identified as Farooq who left behind some cash for Qaiser after kissing his left hand.
Meanwhile, the Imam has been arrested and charged under anti-terrorism laws despite Qaiser's family insisting that he should be spared. Blasphemy is punishable by a life term in prison or death in Pakistan. Earlier police arrested Imam Khalid Chishti for reportedly planting burnt pages of the Koran in a shopping bag carried by a Christian girl. The mentally challenged 14-year-old girl, identified as Rimsha, was later accused of blasphemy.