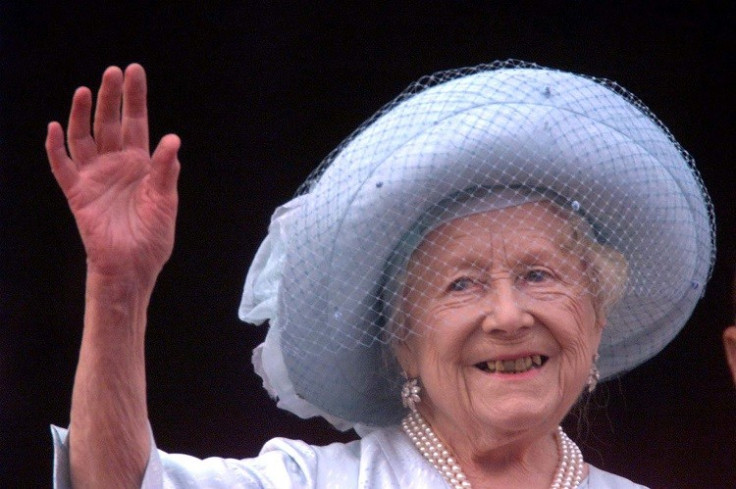 Buckingham Palace has reacted angrily to statements in a new book that the Queen Mother was frequently drunk and "dotty" for the final 20 years of her life.
The book is a biography of the Queen Mother's servant Billy Tallon, written by Tom Quinn and entitled The Royal Life Of William Tallon.
Tallon was in the Queen Mother's employ for 50 years, and was nicknamed "Backstairs Billy".
The publicity material for the book states that the Queen Mother was insane and inebriated for her final two decades, prominently featuring her predilection for gin and describing her as "dotty to the point of lunacy".
It states that Tallon found favour with his employer "mostly because he made her gin-and-tonics just the way she liked them, nine-tenths gin and one-tenth tonic".
The Queen Mother's niece and former lady-in-waiting, Margaret Rhodes, 89, denies that the Queen Mother drank-gin and-tonic. Rhodes, who lives in a home in Windsor Great Park provided to her by the Royal Family, says she favoured a "gin martini mix which she usually made herself".
Rhodes was a lady-in-waiting from 1991 until the Queen Mother died at the age of 101 in 2002.
A Palace aide said: "While we haven't seen the book [The Royal Life Of William Tallon], the allegations made in the promotional material are scurrilous, wrong and insulting."
Author Tim Heald wrote an authorised biography of Prince Philip and in the course of his research lunched with the Queen Mother and Princess Margaret – who has also frequently been described as drinking excessively.
Heald says on his website that before the lunch the Queen Mother drank two gin-based cocktails which were pink in colour. He believes that as well as gin they contained Dubonnet. He wrote that during the lunch itself "The wine flowed", but he does not suggest that the Queen Mother was drunk.