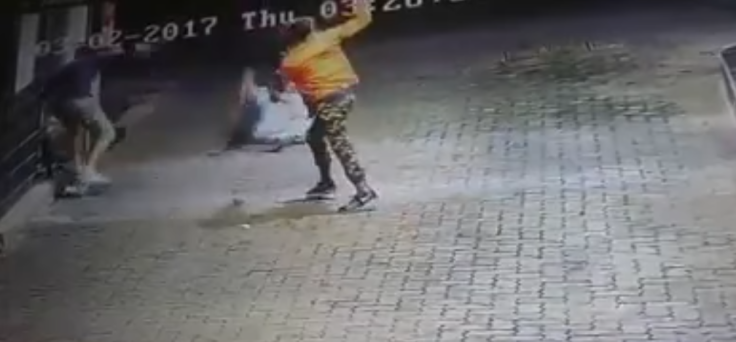 Footage showing a Zimbabwean man and his mother being attacked by panga-wielding thieves in South Africa has emerged. Tony Densem, 28, and his mother Jean, 58, were attacked outside a filling station in Polokwane, Limpopo province, hours after arriving in the country.
The incident occurred on Thursday (2 March) around 3am. The pair had travelled to South Africa to apply for citizenship and look for job opportunities.
"We had just boarded [sic] off the bus from Zimbabwe and we couldn't find transport. We also tried to book into a lodge but it was too expensive, so we walked to a petrol station, where we thought it was safe," Densem was quoted by news site eNCA.
The video of the attack, also posted on YouTube, shows Densem fighting the attackers to recover the money they had stolen from his mother. "I was prepared to fight to the death to get that money back," he told News 24. But that attackers ran off with R6,300 (£389).
Densem and his mother, who suffered bruises during the altercation, said petrol attendants did not intervene to stop the attackers.
The owner of the filling station, who spoke on condition of anonymtiy, confirmed the incident and said the petrol attendants had been fired. Police are investigating the incident.
Demsen said he and his mother have been staying for free at a guest house and would stay in South Africa to look for work.