An eight-foot long blue shark sparked panic in Majorca after it was spotted swimming along the shores near tourists on two popular beaches over the weekend. Its presence in the waters near the holidaymakers forced authorities to evacuate and close down the beaches temporarily.
At first, the shark was spotted in Illetas close to Magaluf just after midday on Saturday (25 June) and then again on Sunday at the Can Pastilla beach, where it was caught and later euthanised by animal experts.
A shark, thought to be the same, was also spotted on Sunday morning near Cala Major, a ten-minute drive east along the coast towards Palma. The beaches have, meanwhile, reopened but lifeguards were keeping a close watch on the beaches. They have also urged people not to venture out too far in the waters.
Videos and images posted online showed holidaymakers, including children, running out of water in panic as the blue shark make its way through the shoreline in Magaluf.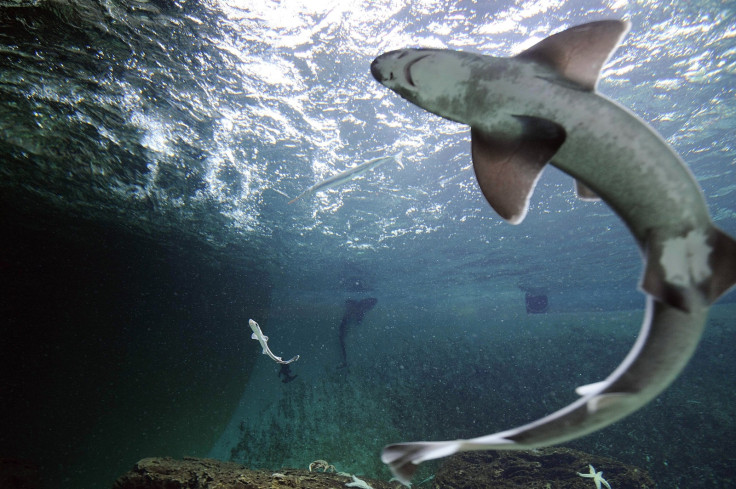 A spokesman for Calvia Council, which covers Illetas, confirmed the blue shark spotting. He said that the fish initially approached the shoreline between midday and 1pm local time on Saturday and was thought to be the same one seen on Sunday morning as well.
The shark was found injured when it got caught. And, this prompted authorities to euthanise it on Sunday evening. One of the aquarium employees present there told the Daily Mail's MailOnline that the fish had suffered "irreversible damage".
"After a close examination by experts, a hook was found inside its mouth which had caused it irreversible damage." He added that the shark was first given a sedative to minimise its suffering before being put down.