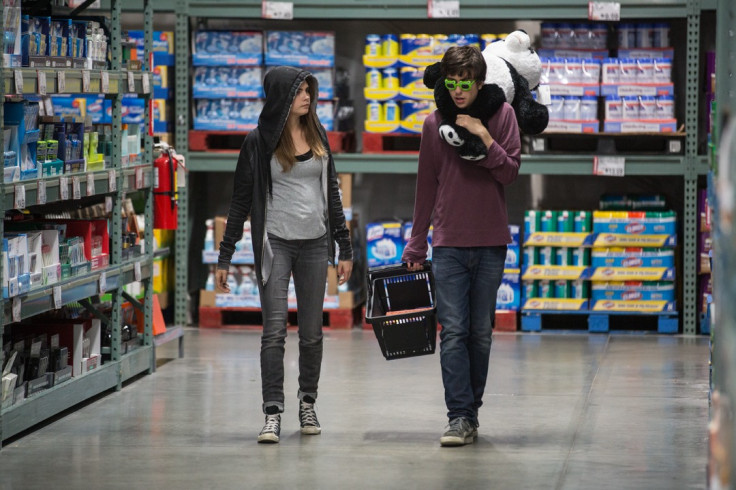 With its indie pop soundtrack, blurred bright lights of Florida as a backdrop and a slightly geeky student infatuated with the 'Cool One At School', Paper Towns will have no trouble appealing to its teenage target audience. It also makes some interesting points about living for the moment and not taking things for granted that older viewers will appreciate too.
Much like the previous big-screen adaptation of a John Green novel, The Fault In Our Stars, Paper Towns focuses on a coming-of-age love story with undercurrents of finding out who you are and where you fit in the world. It stars Nat Wolff as Quentin "Q" Jacobsen, a nerdy boy who keeps his head down and waits for the day his good grades land him a job, allowing him to meet a girl and settle down. He's an inoffensive kind of guy, a stock character in these kind of films but Wolff's charm and warmth allow you to become interested in what he's actually saying.
Teenage Q serves as narrator of the film in the opening scene, reminiscing about the time a "miracle" girl named Margo moved in next door and how they used to be inseparable friends when they were younger. Q is hopelessly in love with Margo, and has been from the moment he saw her. Cue a move forward to the present day, where the uber-popular Margo has little to do with her childhood buddy while Q remains stuck in the past, hoping that his dreamgirl neighbour will somehow fall back into his life again.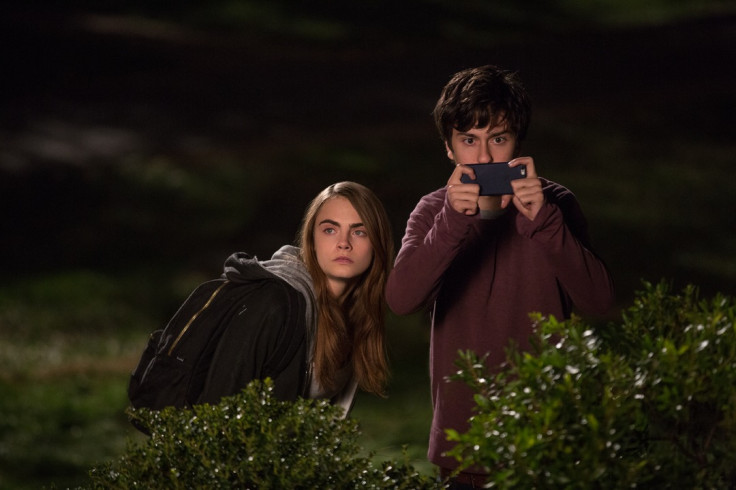 However, with prom and graduation looming, Q is forced to admit to himself the he and Margo will never be as close as they once were. That is until she climbs through his bedroom window one night, inviting him to join her on a nocturnal adventure so they can "right some wrongs" and have some fun.
Here, Cara Delevingne shows great charisma and proves she is the perfect choice for the quirky Margo, even with her occasionally questionable American accent.
You can imagine the real-life Delevingne explaining how she likes to capitalise random letters in her writing as "the rules of capitalisation are so unfair to words in the middle of a sentence". Or that she'd exact revenge on those who wronged her in secondary school by chucking a fish inside their wardrobe, cling-filming their car or ridding them of an eyebrow in their sleep while gleefully spray-painting 'C' next to the scene of the crime just to let them know that she'd done it.
After a while though, Margo feels like the pure embodiment of the 'Manic Pixie Dream Girl', a trope seen over and over in indie flicks, from Garden State and 500 Days of Summer to Fight Club. But Delevingne's performance in the role helps forgive this. The plot of the movie attempts to turn tradition on its head as well, reminding us that people can dream up ideas about someone just because they are physically attractive. It starts to succeed in that quest, but all hopes of continuing that subvert are shattered when Margo suddenly disappears, leaving Q desperate to find her with only cryptic clues to go on.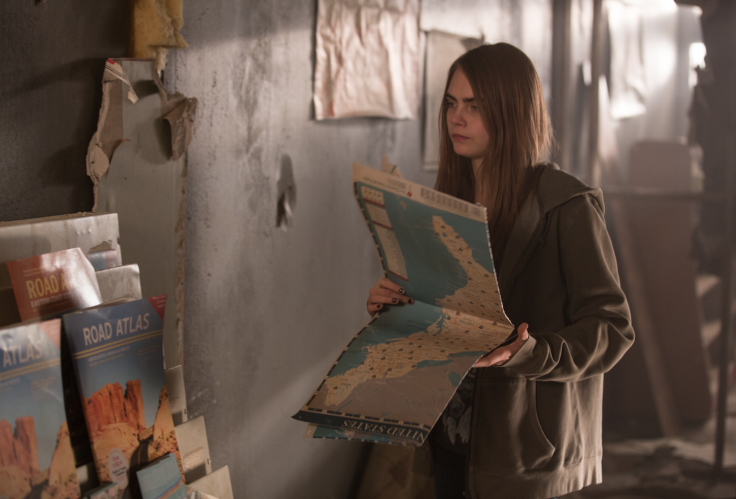 Q's investigation into Margo's whereabouts is the film's strongest section in terms of plot, allowing it to switch from saccharine love story to a road trip buddy movie with Nancy Drew antics. However, like an almost-Gone Girl for teens, Paper Towns has all the right ingredients to show why a seemingly adored woman went missing, but lacks the unexpected twists and turns that make for a great ending. The film eventually fizzles out into nothing, leaving you unsatisfied.
As is typical of YA movies adapted from literature, Paper Towns doesn't lack for "deep" and "meaningful" one liners. Imagine a script where every other line is the "in that moment... we were infinite" quote from The Perks Of Being A Wallflower, and that's the tone Paper Towns exudes. Such dialogue will grate on the cynics, but hopeless teenage romantics will lap it up like there's no tomorrow.
Paper Towns has its fair share of funny moments, in comparison (understandably, when considering the subject) to The Fault In Our Stars. Nearly every character gets their share of oneliners, but the comic relief comes from Q's close pals – the sensible Radar (Justice Smith) and goofy Ben (Austin Adams) best – who act as the angel and demon on Q's shoulders as he quests for his childhood sweetheart.
It's this humour that makes up for the occasional slips into teen movie cliché, when the group get drunk at their first party or get into a row about missing prom because of Q's preoccupation with finding Margo for example. For as many of those moments that are offered up, you also get scenes like Radar telling his girlfriend she can't come to his house as his parents have a collection of "black Santas". The Jason Reitman-esque wit we saw in films such as Juno, cuts through tired traditions.
It may not be as emotionally exhausting, but Paper Towns does share one thing with The Fault On Our Stars. It teaches a lesson through a character's journey that everyone watching will be able to relate to in one way or another. It's a movie aimed at teenagers in all senses of the term but it creates such likeable, intelligent characters, that it's sure to leave young viewers excited for the end of high school and adults wishing that they could all go back and do it again. Only, this time, with much more poetically and eloquent ways of expressing themselves, as Q and Margo do.