Paris attacks: Anti-terror raids across France as government vows crackdown on mosques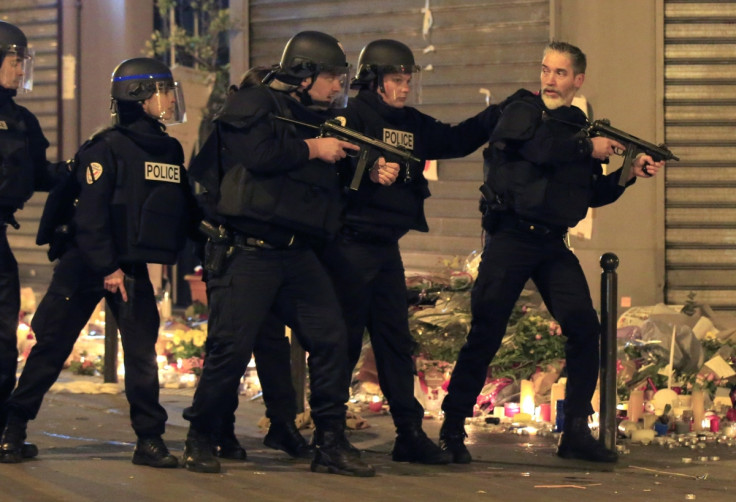 French authorities were carrying out multiple raids in a Paris suburb and in three other cities as French Interior Minister Bernard Cazeneuve promised to crack down on "hate-preaching mosques" across the country.
The raids across the country began on Sunday (15 November) night and were continuing early on Monday (16 November). The anti-terrorism units RAID (Recherche Assistance Intervention Dissuasion) and GIPN (Groupes d'Intervention de la Police Nationale), both tactical units of French federal forces, were leading the crackdown after the Paris attacks.
Local reports suggest several homes in Toulouse, Grenoble and Calais were searched as part of the co-ordinated raids, alongside operations in a Paris suburb. At least three people have been taken into custody. Some reports suggest several arrests were made.
Dozens of police vehicles were seen deployed in the area where the raids occurred. The counter-terror operations began shortly after French jets began pounding Islamic State (Isis) targets in Syria.
In the wake of the co-ordinated attacks in the French capital that killed 129 people, Cazeneuve said the government would begin the "dissolution of mosques where hate is preached", according to the Le Figaro daily. The state of emergency would allow authorities to deal with "preachers of hate" more effectively, he also said.
Anti-Muslim sentiments expressed by right-wing groups are high in France following the Paris attacks for which the Isis has claimed responsibility. Reports suggest France's 7.5% Muslim population, the highest in western Europe, is bracing for a potential backlash.
Cazeneuve has come down heavily on alleged radicalisation centres such as prisons and places of cultural and religious significance since the deadly attack of the satirical magazine Charlie Hebdo in January. France has also increased surveillance at places of worship. No less than 40 imams - Islamic spiritual leaders - have been deported from France since 2012 for spreading hate speeches, with nearly a quarter of those taking place this year.
© Copyright IBTimes 2023. All rights reserved.