Paris killer Amedy Coulibaly kept an arsenal of weapons at his Gentilly flat including guns, knives and dynamite, a police photo has revealed.
Coulibaly is believed to have murdered a female police officer on Thursday, 8 January, as well as four shoppers at a kosher supermarket in Vincennes the next day.
He claimed the attacks were linked to the massacre of 12 people at the offices of satirical magazine Charlie Hebdo by the Kouachi brothers, Said and Cherif.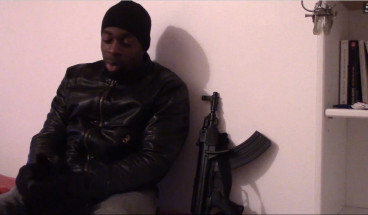 Police have now released a picture from the terrorist's rented flat in the southern Paris suburb of Gentilly.
It shows the extent of the 32-year-old's cache of weapons, which included four Tokarev pistols, dynamite and copies of what appears to be the flag of terrorist group the Islamic State - also known as Isis.
Tear gas, binoculars and a copy of the Koran were also found in the apartment when French police raided it in the aftermath of the killings.
Coulibaly was shot dead in stand off with police at the supermarket on Friday. Four Jewish hostages were also killed in the shooting.