Paris floods: Hundreds make dramatic escape in boats as Seine rises
River Seine is expected to rise to 6 metres, or 4 metres above normal levels.
Flooding is "a question of the town adapting to climate change," says city mayor.
Almost 400 Parisians were forced to make a dramatic escape from their homes on Saturday (27 January), paddling away in small boats amid warnings that the River Seine may overflow its banks.
Tunnels, roads and the bottom floor of the Louvre have been closed as the French capital prepares itself for more flooding.
The River Seine burst its banks on Tuesday (23 January) following heavy rain. On Friday, it had reached 5.6 metres (18ft) high and it is expected to rise to 6 metres (19ft 6in), at least four metres above its normal level.
Rainfall in the region is double the average for this time of year, according to Meteo France.
The last time Paris experienced such severe flooding was in 2016 when the Seine rose to 6.2 metres. Two people died and several were badly injured as parts of the city were submerged.
In 1910, severe flooding left the city completely submerged for two months after the river rose to 8.62 metres (28ft).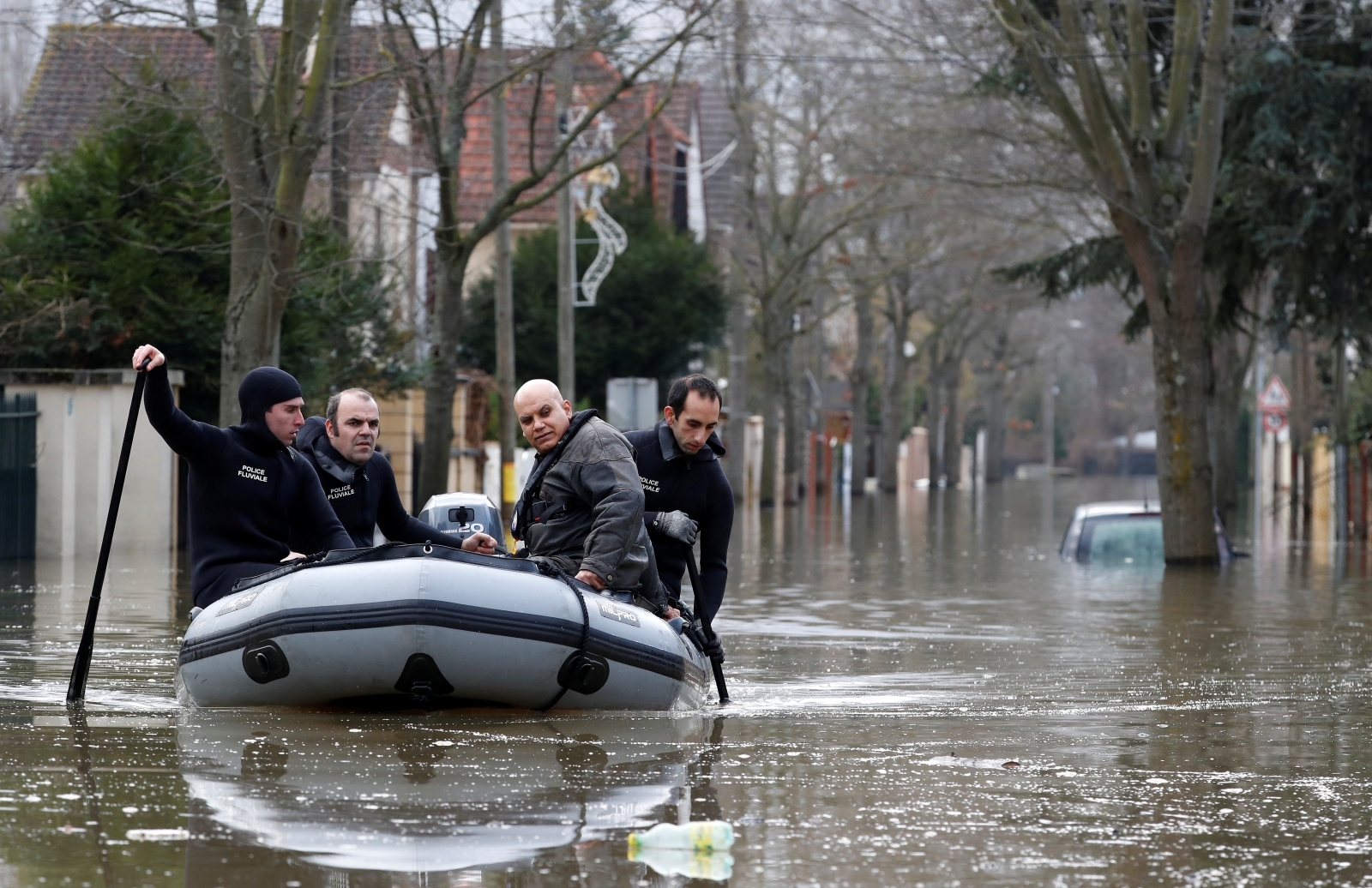 At least 395 Parisians have been evacuated from their homes in small dinghies as city officials take precautionary measures. People living by the river have boarded up their windows, with many fearful that they may lose their possessions as they did two years ago.
In Villeneuve-Saint-Georges, a Parisian suburb, people were photographed using dinghies to get around the flooded streets.
The city's mayor, Anne Hidalgo, warned residents that water levels would remain high into next week. She said that the flooding, together with the heatwaves last summer, was "clearly a question of the town adapting to climate change."