Paris Jackson Suicide Attempt: Teenager had 'Major Issues' [VIDEO]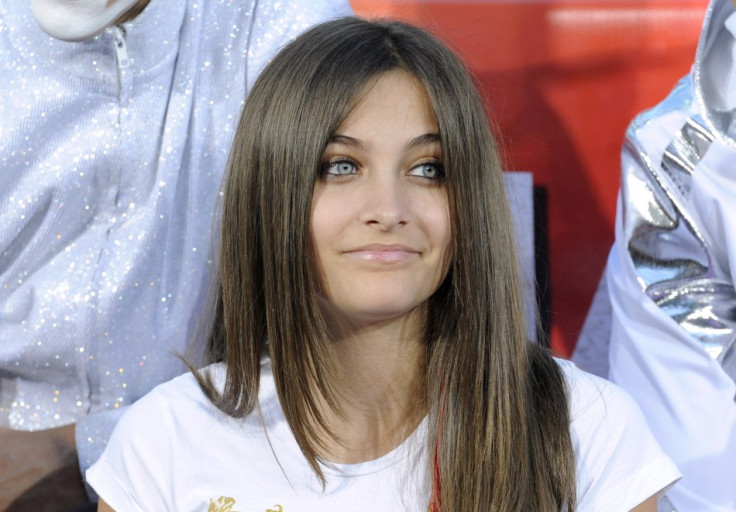 Paris Jackson, the daughter of late pop legend Michael Jackson has tried to commit suicide and is currently at a Los Angeles hospital.
The 15-year-old, who is the second of the King of Pop's three children, was reportedly upset after she was told she couldn't go to a Marilyn Manson concert. She later ran into her room screaming and slammed the door.
"Being a sensitive 15-year-old is difficult no matter who you are. It is especially difficult when you lose the person closest to you. Paris is physically fine and is getting appropriate medical attention. Please respect her privacy and the family's privacy," her grandmother, Katherine Jackson told ET Online.
This comes days before the fourth anniversary of Michael Jackson's death, to be marked on 25 June.
"She has major depression issues, a lot of it stemming from her dad's death," an insider told US Weekly, adding, "It's very real and very sad. She has been extremely depressed and not been able to sleep lately, staying up all night."
Meanwhile, Paris had reunited with her birth mother Debbie Rowe on her 15th birthday in April, which garnered a lot of criticism. Rowe, the nurse and assistant of Michael Jackson's dermatologist Dr. Arnold Klein, was married to him from 1996 to 1999. She is the mother of both Paris and her brother Prince, but gave up parental rights to the singer in 2001.
"So i realised dat some ppl dont like my mom and im getting hateful comments about sayin obviously rude things about my mom and i won't let that okay? I am bonding good with her and like i said we are really strong relationship and nobody's gonna stop me from that (: x yes Prince still isn't ready idk why but he will meet her too (: i hope so no hate!" Paris wrote on ask.fm last month.
"Paris has a lot of troubles, but she has forged a real mother-daughter relationship and friendship," another insider told US Weekly, Rowe has been "teaching her to ride horses, giving her a horse, taking her out for lunches and shopping. They have a beautiful relationship."
© Copyright IBTimes 2023. All rights reserved.