Paris kosher supermarket siege: Latest photos of the hostage drama in Port de Vincennes
The man who has taken at least five people hostage in a kosher deli on the eastern edges of Paris appears to be linked to the Charlie Hebdo massacre earlier this week that left 12 people dead. A police official said the gunman opened fire in the market declaring :"You know who I am."
Paris police released a photo of Amedy Coulibaly as a suspect in the killing of a Paris policewoman, and the official named him as the man holed up in the market. He said a second suspect, a woman named Hayat Boumeddiene, is the gunman's accomplice.
The official said some hostages have been gravely wounded. Police said 100 students were under lockdown in schools near the deli. Police have ordered all shops to close in the Marais – a Jewish neighbourhood in central Paris, far from the attacks.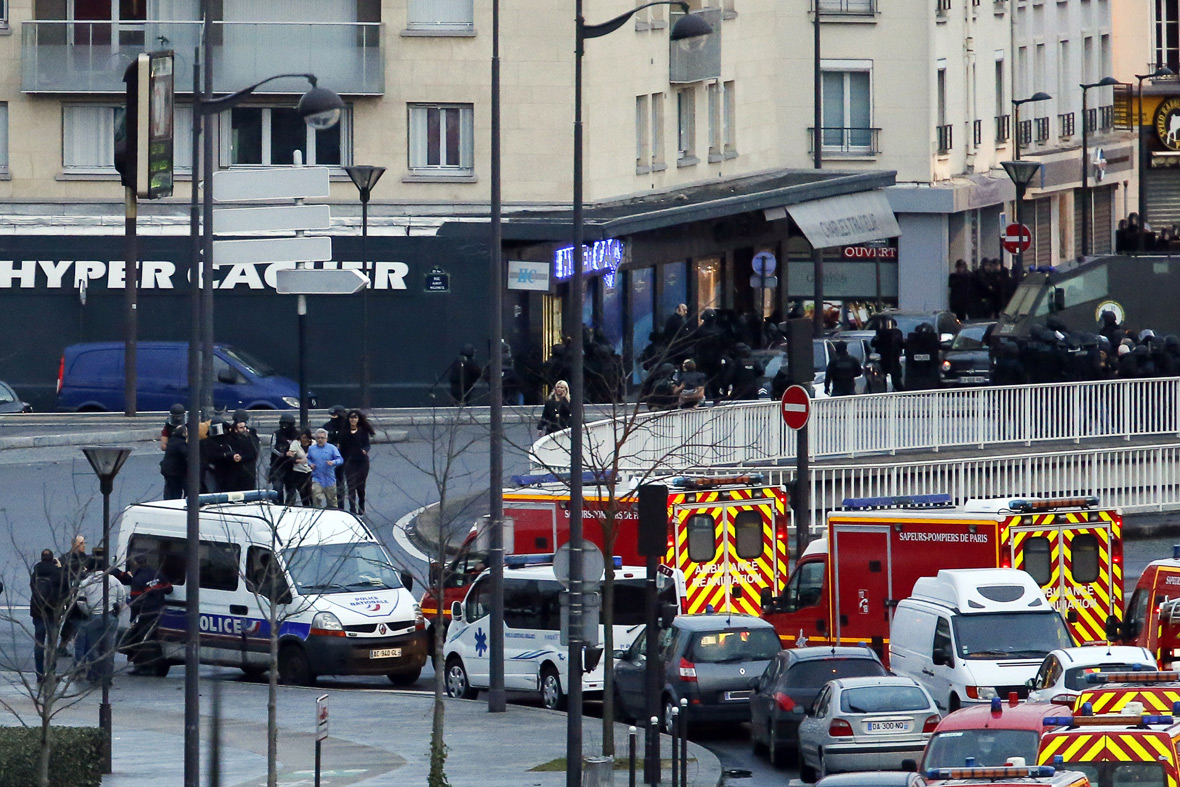 © Copyright IBTimes 2023. All rights reserved.