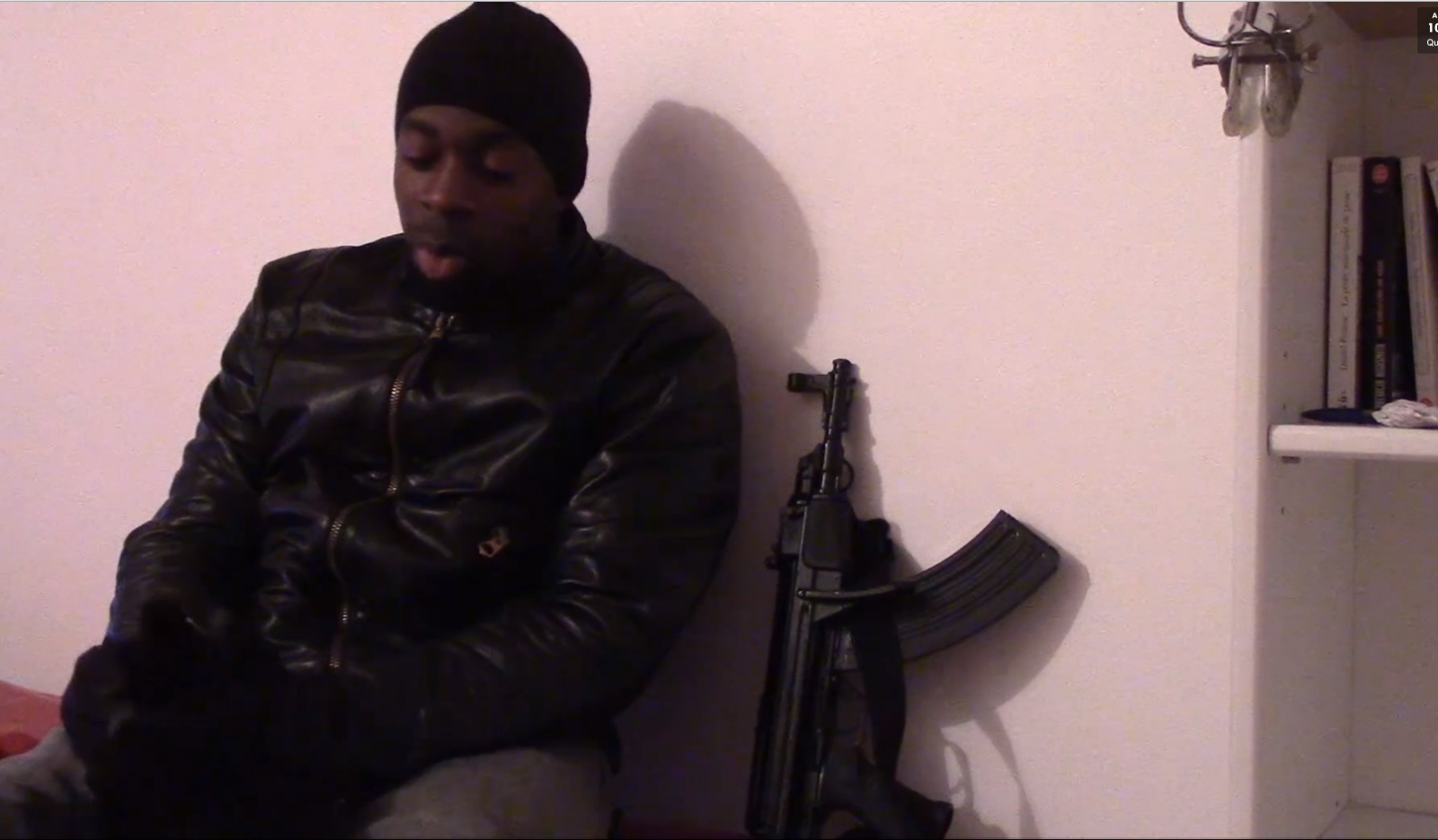 A video has emerged on social media allegedly showing the gunman who killed a French policewoman and four hostages at a kosher supermarket in Paris, pledging his allegiance to Islamic State.
The identity of Amedy Coulibaly, a French national with Malian heritage, has been verified by the SITE Intelligence group. A French antiterrorist source also told Reuters that "there was no doubt" it was Coulibaly in the seven-minute video.
The video appears to have been recorded before Coulibaly attacked the kosher supermarket. It opens with Coulibaly working out, performing press ups inside his house before showing off an array of firearms.
Dressed in a beige coloured thobe with a dark-coloured scarf tied around his head, Coulibaly swears a ba'yah – an oath of allegiance – in French to the self-styled caliph of Islamic State, Abu Bakr al-Baghdadi. Calling himself Abou Bassir Abdullah al-Ifriqi, Coulibaly then reads a statement from a script, struggling to pronounce the Arabic sentences.
The video then cuts to Coulibaly sitting in what appears to be his main living room. Dressed in a camouflage armoured top, a TV or a radio can be heard blaring in the background.
He claims responsibility for an alleged car bomb attack in an unnamed Parisian street and explains his role in the Paris attacks.
Referring to his friendship with the Kouachi brothers, who murdered 12 people at the offices of French satirical magazine Charlie Hebdo, Coulibaly proudly comments: "The brothers of our team, they did Charlie Hebdo."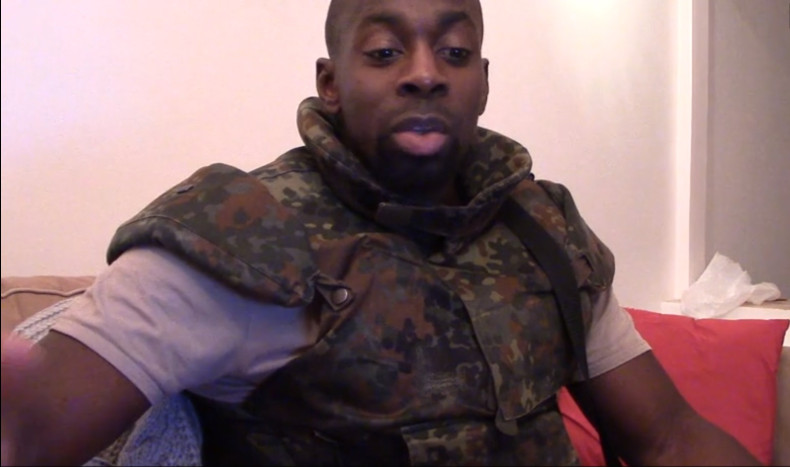 He insists: "What we are doing is completely legitimate, given what they are doing. You cannot attack and not expect retribution so you are playing the victim as if you don't understand what's happening."
Coulibaly also claims he gave one of the Kouachi brothers a "few thousand euros" to "help him in his project".
The Islamist gunman boasts how he and the Kouachi brothers had deliberately synchronised the attack, "to go out at the same time so we don't cause each other any problems as we are sought of over the same affair".
He also stresses his underlining motive for the attack, specifically his deep resentment of the US-led coalition airstrikes in Syria, of which France has contributed to.
"You and your Coalition bomb civilians and fighters everyday. It is you that decides what happens on earth, eh? No. We cannot let you do that. We will fight back."
Today, police search teams uncovered a selection of weapons in an apartment, where Coulibaly once lived in Gentilly, Val-de-Marne. Automatic pistols, explosives and detonators were found along with a selection of identity papers and bank cards belonging to the killer.
Hayat Boumeddiene, Coulibaly's wife remains missing and is thought have crossed the Turkish border and joined Islamic State in Syria. The 26-year-old Algerian lady is wanted by police for assisting her husband in waging acts of terrorism.