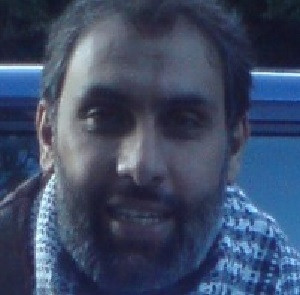 The story of the radicalisation of the three Paris shooters stretches across the Channel, focusing around the role of one man, who allegedly acted as their mentor.
In March 2005, Djamel Beghal, a French Algerian national was jailed for terrorism, charged for attempting to blow up the US Embassy in Paris.
He is also thought to have worked as a recruiter for Al Qaeda, allegedly recruiting the failed shoe bomber Richard Reid and the '20th hijacker' Zacarias Moussaoui in 2001.
Whilst serving his ten year jail sentence, he met Cherif Kouachi. Kouachi had been stopped whilst flying to Iraq via Syria in 2005.
It was believed that he was working as part of a secret terror cell, recruiting jihadists to fight in Iraq.
In 2008, Cherif Kouachi had been convicted on terrorism charges and sentenced to 18 months in prison.
Beghal became Kouachi's radical mentor, encouraging him to channel his radical beliefs through terror training.
Following his release in 2009, Cherif Kouachi maintained a relatively low profile, marrying and working in a supermarket.
Along with his brother, Said, Cherif Kouachi went on to carry out the deadly attack on the offices of Charlie Hebdo, killing 12 people.
Djamel Beghal's influence in the Paris shootings can also be found through his relationship with Amedy Coulibaly, the gunman who shot dead a police woman and killed four hostages in the Jewish supermarket siege.
According to Le Monde, Coulibaly and his wife Hayat Boumeddiene visited Beghal in Cantal, southern France, in 2010 whilst he was under house arrest.
Coulibaly had already befriended Cherif Kouachi and his brother whilst serving time in Fleury-Merogis prison, where Coulibaly converted to Islam.
Beghal provided guidance to both the Kouachi brothers and Coulibaly, leading them to develop ties with other jihadists in Yemen and Iraq.
Said Kouachi reportedly travelled to Yemen to undertake terror training with Al Qaeda in the Arabian Pennisula (AQAP) in 2011. He allegedly met the prominent American Yemeni AQAP chief Anwar al-Awlakim whom Kouachi would later claim helped to fund his terror mission in Paris.
Djamel Beghal, 49, was rearrested in May 2011, charged with alleged terrorist activities.
Beghal's close associate, the radical firebrand cleric Abu Hamza al-Masri, was jailed for life last week.
Beghal had regularly attended Finsbury Park Mosque in the 1990s, when the mosque was a hotbed for fanaticism, under the leadership of Abu Hamza.