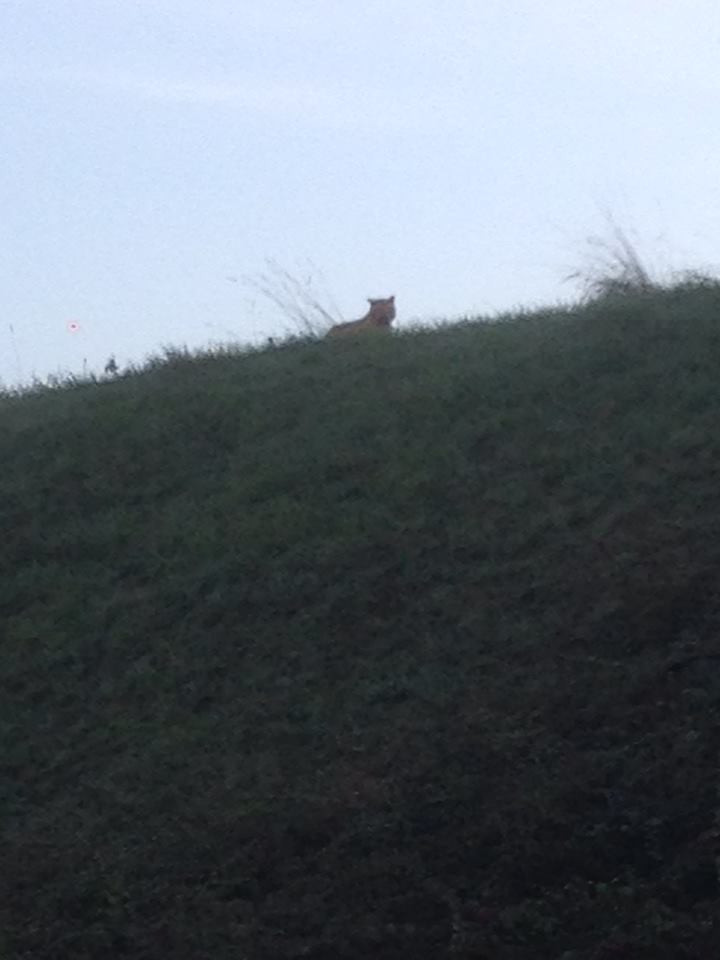 French authorities are still hunting for a young tiger that was spotted on the loose near Disneyland Paris, as animal handlers warned the animal might soon get hungry and become more dangerous.
The big cat has eluded a huge security effort over the last 24 hours, since it was first sighted by residents of Montevrain, a village about 35km east of Paris in the Seine-et-Marne district.
"My wife saw it," Jean-Baptiste Berdeaux, told the AFP news agency. "She didn't get out of the car and called me to say 'I think I saw a lynx'."
Overnight the animal apparently managed to cross a the busy A4 motorway and was last seen in the early morning near a Total petrol station in Ferrieres-en-Brie some 10km from Montevrain. The station was subsequently shut down.
Paw prints were found nearby and huntsmen helping the search confirmed they were consistent with a young tiger, weighting 70 to 100 kilogrammes.
Authorities have urged residents to remain indoors and do not approach the animal but call police if they see it.
A circus director with experience of tigers said the feline is probably in hiding, scared and disoriented by traffic and civilisation.
"The problem is when it will get hungry," Frédéric Edelstein told Le Parisien newspaper. "A tiger can survive without food for several days but it will have to eat something at some point".
"It keeps its hunter instinct," explained the director of the famous Pinder circus, adding that however the animal is likely favour small prey to humans.
"But it could also attack cows," he said.
In the morning, police officers were deployed outside schools in the towns where tiger was spotted .
More than 100 policemen and firefighters armed with tranquilliser guns and backed by vehicles and a helicopter equipped with thermal-imaging camera were taking part in the so far unsuccessful hunt.
Meanwhile authorities are at loss regarding where the big cat comes from.
Disneyland Paris said the theme park has no tigers, so that it could not have come from them and wild cat Animal Park in the region, the Parc des Felins, said none of its cats is missing
Another circus was in Montevrain until last Saturday, but the mayoral office had dismissed the hypothesis that the tiger could have escaped from it.