A New Jersey toddler was beaten to death as he attempted to protect his mother from her violent boyfriend who was angry she bought the wrong groceries, it has been alleged. Zachary Tricoche, 24, was unhappy that his girlfriend bought the wrong food when she went shopping, say US prosecutors, on 20 August this year.
When his anger increased two-year-old Jamil 'JB' Baskerville Jr became upset and "stepped in to intervene" after Tricoche allegedly pushed his mum in her home in Pennsauken.
Prosecutors claim that Tricoche became further enraged and punched the tiny youngster in the chest and he fell into a wall and struck his head.
When the toddler got back on his feet he was allegedly told to "put up his hands" and fight like a man by Trioche before he was punched a second time. Again, the child hit his head on the wall leaving him with severe injuries.
Police say the toddler bled to death as his liver crushed by the blows, NBC reports.
Tricoche, from Pennsauken, has been arraigned on first-degree murder charges following the child's death where he did not enter a plea according to Fox 5.
The probable cause of the violence, an affidavit states, was the botched grocery shop and police have used an audio recording of the 911 call as evidence.
During the phone call, at around 11.30pm, JB's distraught mother described how her son had "bruises on his chest", following the incident.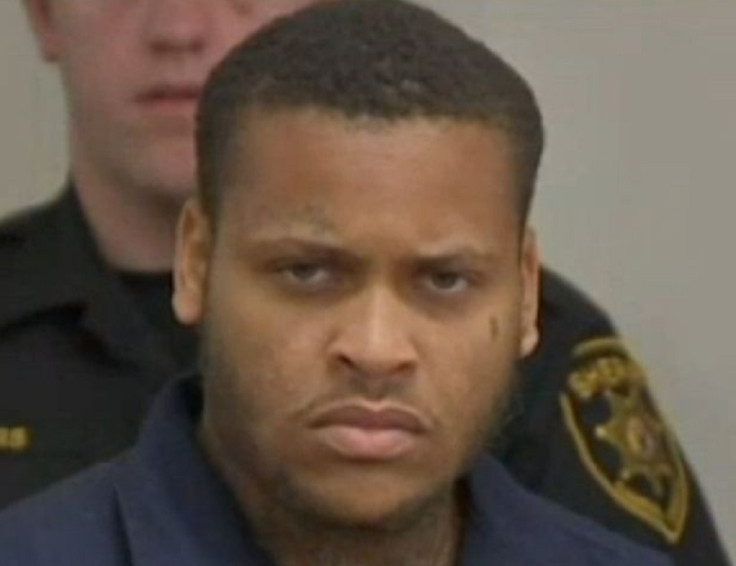 ABC7 News reported that Camden County assistant prosecutor, Christine Shah, said: "According to JB's mother, the defendant then punched JB in the chest, and punched him hard. So hard, in fact, he went back against the wall and struck the back of his head.
"When he got up, Tricoche punched him again, a second time, causing him to again hit his head against a wall, rendering him unconscious."
The court heard how the 29lb youngster was rushed to Cooper University Hospital, where he was found to have a lacerated liver, internal bleeding and other serious wounds. He passed away shortly after arrival due to his injuries.