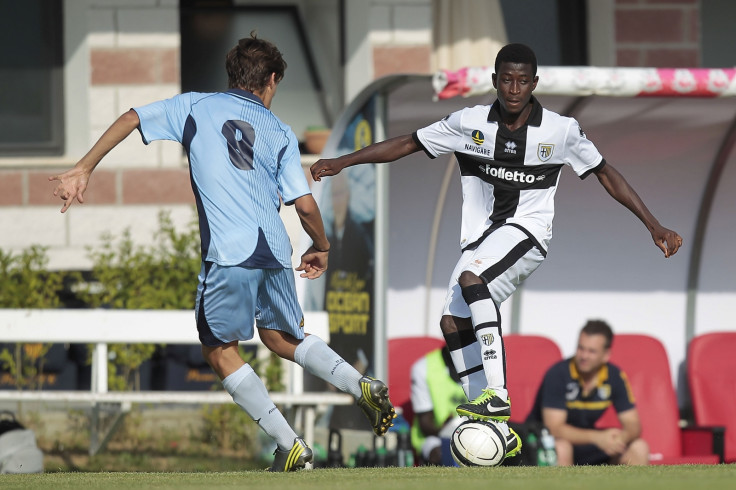 A talented Ghanaian footballer who was at one point a rising star in Italy's youth football scene has confessed to murdering his mother and younger sister in Parma on Tuesday night (11 July).
Solomon Nyantakyi, who played for the primavera (youth) team of Parma, admitted to killing his mother Patience Nfum, 43, and sister, Magdalene Nfum, 11. His admission came as police arrested him while he tried to escape to Milan on Wednesday morning.
His brother Raymond alerted the police after he found his mother and sister's bodies covered in blood in their apartment in San Leonardo, a multi-ethnic neighbourhood on the outskirts of Parma.
Police tracked Nyantakyi, 21, down and arrested him at Milan's central station.
Nyantakyi was once regarded as one of the top prospects in Italian football. He was selected by coach former national team coach Roberto Donadoni to play for the youth side at Parma where he flourished, winning several titles for the club. But his career took a nosedive when the senior team went bankrupt in 2015.
He joined Imolese Calcio, a team playing in Italy's fourth tier, before he gave up football altogether after he became caught up in bad company.
Donadoni remembers him as a "quiet guy, silent rather."
"It was hard to figure out what was going on in his head," he said.
Cristiano Lucarelli, a former striker for Livorno who coached Nyantakyi at Parma, said: "I'm speechless. Solomon was a peaceful and very taciturn boy. He would never hurt a fly, but suffered from depression."
He said he had only heard him speak twice in the year they worked together. They spoke briefly last year and Nyantakyi told him he wanted leave football because he "missed his family".