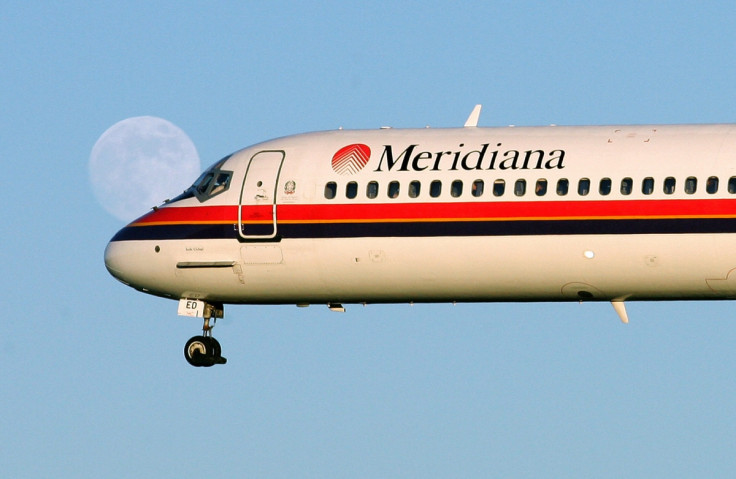 A plane's wheel crashed onto a Sicilian beach in a freak accident that luckily left no one injured. Flight IG220 operated by Meridiana had just taken off from Catania airport when it reported a technical issue, the Italian airline said.
As the aircraft was gaining altitude part of its lending gear fell off, plummeting on to the Plaia beach south of Catania, just off the city's airport. Fortunately the popular seaside destination was deserted when the wheel landed.
The consequences could have been more serious had the incident happened in summer, when the beach is usually crowded with sunbathers.The Milan-bound Boeing 737 limped back and made an emergency landing at Catania Fontanarossa airport, which was subsequently shut for 30 minutes.
Aviation authorities have launched an investigation.
"Flight IG220... experienced a technical issue after taking off at 9.03am," Meridiana said in a statement. "The captain therefore activated the necessary procedures to land the aircraft. The company remains at the disposal of the Italian Civil Aviation Authority to ease its probe into the incident," it said.