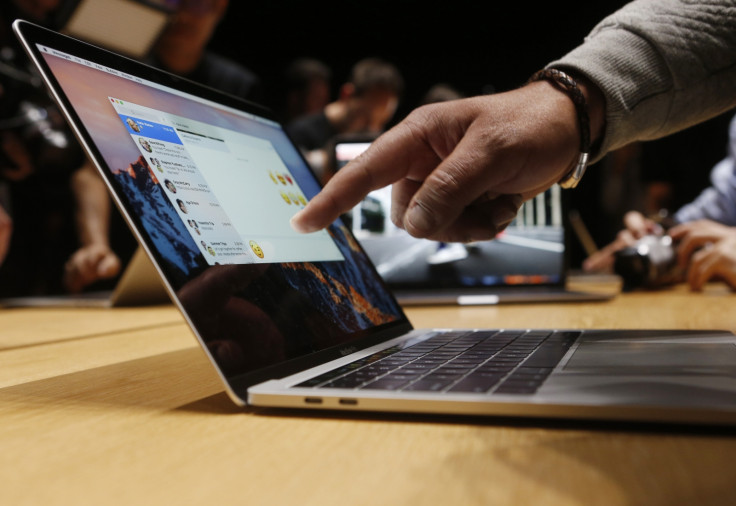 When a church pastor purchased a new Macbook on Amazon little did he know that he would end up receiving a laptop loaded with secret surveillance software and the police threatening to arrest him unless he handed it back.
Tyrone Holmes, from the Bronx in New York, bought the Apple Macbook Pro for his ex-wife in June 2016 – a moment he said has "wrecked" his life. Just months later detectives from the NYPD came calling at his home, his neighbours, then his place of work in a desperate search for the machine.
"I have the NYPD helicopters flying around my home while I'm here playing for a funeral, saying, 'Come outside. You have a computer that belongs to the Department of Defense,'" Holmes, a pastor at Samuel's Temple Church of God in Christ, told news outlet NY1.
According to the report, the laptop in question had "sensitive" surveillance software still installed from an oil pumping company called CheckPoint Fluidic Systems International and they wanted it back badly.
Holmes first thought it was somebody trying to blackmail him but soon realised the situation was more serious as police continually hounded the pastor for the computer, threatening the innocent consumer with his arrest.
Despite having a receipt for the Macbook, neither the police or the oil pumping company seemed to care as CheckPoint's vice president, Bobbi Jo Bridges, penned a letter to Holmes' lawyer.
"Please be advised that our Information Security department has ascertained information proving that your client is in possession of our equipment," Bridges wrote.
"This equipment has been tracked since leaving our facility. We have legally collected ample information to prove that your client is in possession of property belonging to CheckPoint Fluidic Systems International ... If this equipment is returned immediately, in its original condition complete with all original parts and pieces, we will not move further to pursue legal action."
The problem for Holmes was the laptop was in the possession of his estranged ex-wife and was having difficulty tracking it down. With the increasing threat of arrest with a potential felony charge, the panicked pastor had to hire a private detective to eventually locate the device and hand it over to the police.
Holmes was still none-the-wiser to what the secret software was only he was told it contained "sensitive proprietary information". His lawyer speculates it could have been data tools to locate new reserves of oil.
"Perhaps they've got software in there for oil production, oil reserves. This is very vital, confidential, top-secret information," said Attorney Robert Leino.
How exactly the laptop managed to end up in his possession is still a mystery. Holmes has contacted both Apple and Amazon whom he says are "both blaming each other".
Holmes claims the episode wrecked his life and "they don't care". He has filed a federal lawsuit against Apple, Amazon and CheckPoint for damages including the $2,300 he paid for the machine and has still not had refunded.