Clayton Williams has been found guilty of manslaughter after the teenager mowed down Merseyside Police officer PC Dave Phillips in Liverpool. The 19-year-old was acquitted of murder but found guilty of the lesser charge by a 10-2 majority jury verdict.
He has been sentenced to 20 years in a detention centre and banned from driving for life. He was also sentenced to eight years for aggravated vehicle taking, and three for burglary. These will run concurrently. Handing down the sentence, Judge Justice William Davis said Williams showed "no remorse".
In a statement after the sentencing, detective superintendent Richie Carr said:"We welcome the verdict and hope that it will give some closure to PC Phillips' family, but ultimately nothing can bring him back and his family are still struggling to come to terms with his loss.
PC Phillips was just 34-years-old, he was married to Jen and was a loving and doting dad to his daughters Abigail, 7, and three-year-old Sophie. He had everything to live for, but that was taken from him by Clayton Williams in the early hours of 5 October and now his families will be serving their own life sentence."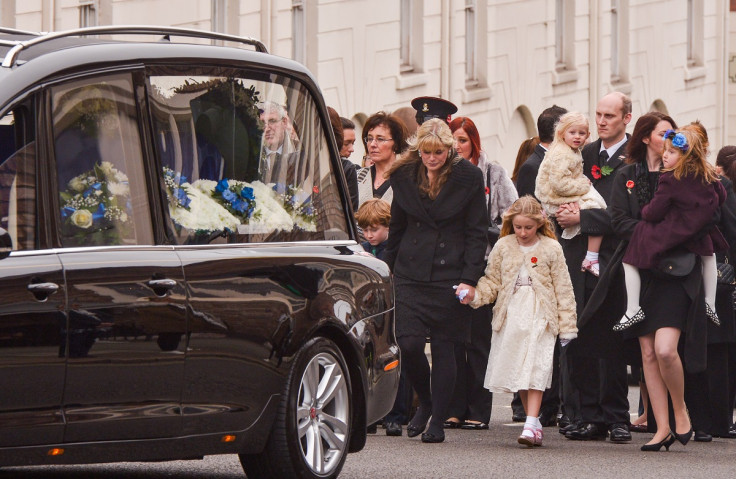 Father-of-two Phillips was was struck by a stolen pick-up Mitsubishi 4x4 truck in Wallasey on 5 October 2015 while attempting to stop the stolen vehicle using a "stinger" device.
But Williams, who was 18 at the time of the offence and was involved in a police chase, steered clear of the trap and into Phillips. He had been driving at speeds of 80mph and left Phillips with "no chance", Manchester Crown Court heard.
Thousands of police officers and mourners lined the street of Liverpool to pay tribute to Phillips, whose sister Hannah Wieldon said of her brother at the service "no man embodied the spirit of a true hero more".
In a powerful victim impact statement, Jen Phillips described how she had lost two and a half stone since her husband was killed, sobs herself to sleep and shuns anti-depressant medication only so she can care for her bereft children.
Victim impact statement from the family of PC Dave Phillips

Jen Phillips: "The actions of Mr Williams have dramatically affected and impacted my life. Since the night Mr Williams killed my husband I find it difficult to sleep most nights. I was prescribed sleeping tablets by my GP, but had to stop taking them, as my children needed me during the night and the side effects (dizziness/nausea) became too much. When I do sleep, I'm either dreaming of my husband alive, blissfully unaware what has happened, both of us happy together or in a very light sleep, to the point of hearing everything around me.
"Every night I turn over in bed, look at my husband's side of the bed, the empty space next to me, where my husband should be sleeping. I wish him goodnight and tell him how much I love and miss him. The tears follow, as I cry myself to sleep, every night. Even now I close my eyes and pray this is all a horrible dream. I am living my worst nightmare."